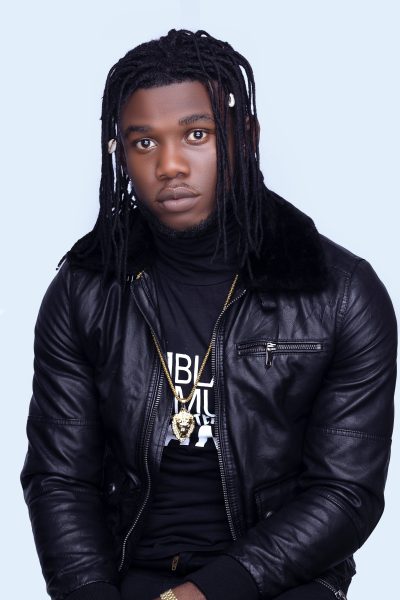 He is not just an artist with the sauce, he's arguably one of the few Ghanaian young producers who have had the opportunity to work on solid projects with celebrated and decorated Nigerian music icons like Ras Kimono, Timaya, Ice Prince, Yemi Alade, Kizz Daniel, just to mention a few.
His experience as an artist over the years has made his journey colorful and it's about time the world gets to know him and what he has up in his sleeves for music lovers and critics. Without much I say, kindly allow me to introduce Kay Mena.
Introduction:
Born Anderson Kwamena Frimpong a.k.a Ewe Boy otherwise better known by stage name Kay Mena is a 360-degree act that's deeply rooted in reggae rub-ba-dub and afro-fusion. He describes his style of music to be globally inspiring. He originates from Winneba, the capital of Effutu Municipal District in the Central Region.
Check Out : Sarkodie – Baby (Feat Mugeez)
Music has always been a way for him to clearly express himself since he's more of a reserved person. So if he has anything to say, he'll rather put it into his lyrics. Besides, music runs in his family so it was naturally instilled in him.
Early Life / Education:
On 10th May 1997, Kay was born into the family of music under the mentorship of his father and manager. He lived almost all his childhood living in the small town of Winneba. He Attended Amanfrom JHS and went on to Aburaman Senior High School in Abura/Asebu/Kwamank before Kings University College where he studied Computer Science.
He started his music career as a member of the church choir which propelled his interest to learn how to play instruments. A premeditated mindset balanced with focus and a high level of determination compelled him to learn how to play almost every instrument with drums inclusive.
Music Career:
His interest in music leveled up when he was officially invited to Nigeria to take up the management of a music studio in Surulere for 5years. While working as a music producer in Nigeria, he was opportune to work with celebrated Nigerian music gurus like Yemi Alade, Timaya, Kizz Daniel, and Ice Prince.
His dream to become an artist was solidified the moment he met the likes of Nigerian reggae legends like Ras Kimono, Ortis Wiliki, Zhyon, and many more.
The excitement, inspiration, knowledge, and influence picked up from the aforementioned notable names supercharged him to carve his own path. Upon his return, he was 100% certain music was his calling, hence he prioritized it without a second thought.
Fast forward, he established a music brand for himself as an artist and he is managed by his father's music label, Black Music entertainment (BME). Apparently, he's the main engine behind Black Music's state-of-the-art music studio as an in-house producer and artiste.
Upcoming Project:
He's currently working on releasing his first EP. Details of the EP will be communicated in due time.
Unique Qualities:
Versatility defines his artistry. The music we say is ever dynamic so his ability to blend into any kind of genre and killing it in itself is an art on its own. As a matter of fact, Kay Mena is a different breed of an artist with a different message, style, and personality.
Inspiration:
People and personal experiences inspire him. What he sees and experiences around him inspires all his songs.
Vision & Aspiration:
He intends to go as far as his dreams can take him and for relevance, he'll just give in his best to give his fans and music lovers good music.
Connect with him on:
Facebook: Kay Mena
Twitter / Instagram: Menamusic