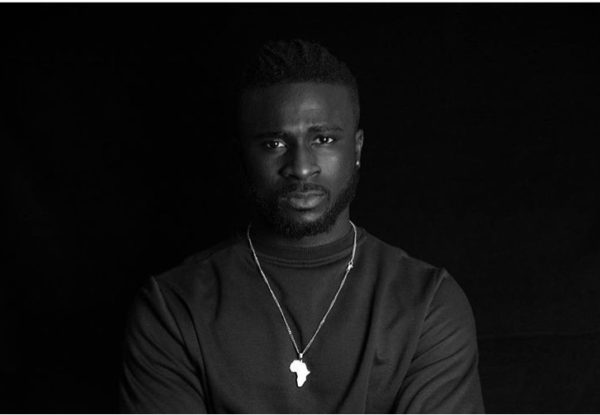 His real name is Jeffery Frimpong, popularly known as U.K Boga. He lived a significant part of his adult life in London. Everyone knows him as a dancer, but not many know that he also enjoys street dancing and doing backflips in his spare time (lol). He intends to be world famous for  dancing.
He's a natural athlete who is more taken to football. He trained and played for a few football clubs, for a while. He probably took dancing more seriously than football. He happens to be one of those weird people who dance even when there is no music playing; that is how passionate he is about dancing.
He was born and a raised christian, and his beliefs can be summed up into doing good unto others, and putting God first in everything. He believes teamwork is important for success in every endeavour and it is even more important in his dancing career. He belongs to  a dance group called 'Ghana Boyz', where he has learnt a lot about taking criticism, supporting other people and working hard.
He has come a long way from the lone wolf who arrived in London with a dream. He has worked hard to earn what he has now and is proud of his achievements. He believes he has come this far through focus and self – motivation. He does not think he has arrived, he still has unanswered prayers and unattained heights but he's grateful and also hopeful.
Apart from being a dancer, hes also an astute businessman. He always sees business opportunities even in mundane circumstances.  He has a lot of business ideas that he intends to follow through with and actually enjoys the brainstorming process of coming up with business ideas. He also has the knack for organising unique events and adding a personal touch (he's always creating opportunities for the dancer in him to come out and diaplay).
Recently, his dance crew got nominated for a dance award in Ghana, which is an accomplishment he is greatly proud of. Another great accomplishment is being in Davido's 'If' music video. Davido is a well-recognised afrobeats artist and being in his video is a great privilege. Uber has also recognised his talent and are sponsoring him; he even has his own Uber code. They have also recognised him as the 'UK's most influential dancer'.
He has had the opportunity to work with influential acts like Sarkodie, Davido, Shatta Wale, and several others. He looks forward to working with many other acts in and across the continent. As a believer, he recognises the  importance of walking  through any doors that are opened for him.
He considers himself as a 'people's person'. He is always excited to meet and speak with new people. He has a philosophy that "you never know what wisdom you can gain from meeting someone new". Among his friends, he's usually the clown who is always laughing and cracking others up with laughter. He is a carrier of positive energy and is hyped to fill the show with a lot of laughter, energy and positive vibes.