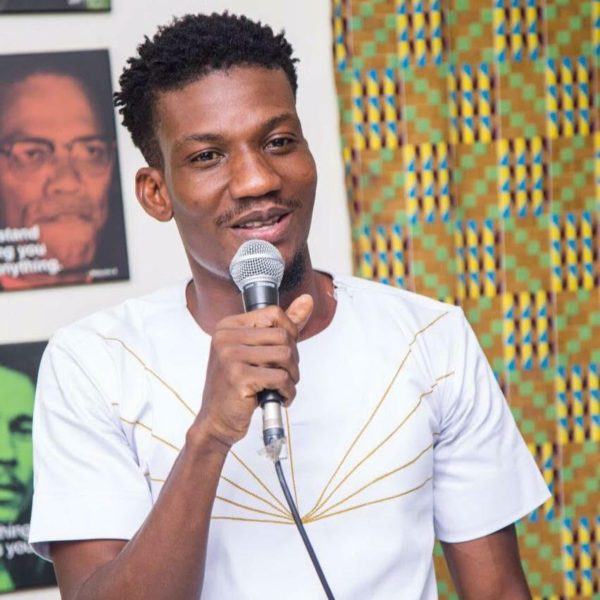 Irie Ites Studio CEO speaks on Don Boss' diss song to Rudebwoy Ranking
Alekz Adamz, CEO of Irie Ites Studio, has debunked claims by one of the budding Nima Dancehall talents, Don Boss, that his studio tried to sabotage his work.
Check Out : Medikal – Gimmie Vibe (Feat. Stonebwoy)
Over the weekend, Don Boss, did several vituperative posts and videos for social media directed at Irie Ites Studio. According to his claims, he feels the Reggae/Dancehall studio had a 'soft side' for Rudebwoy Ranking hence decided to hold back his song.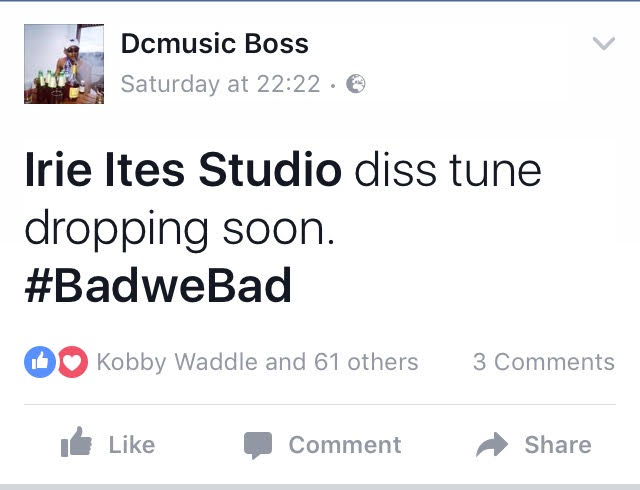 But explaining the whole brouhaha by the studio CEO, Alekz Adamz, "Don Boss was one of the upcoming artistes we listed on our new project called the 'Nima Dancehall City Riddim' – a Riddim project which seeks solely to promote Nima and Zongo based artistes. Don Boss was contacted by our Studio Manager, Nana Yaw Asare, who put him through to come voice on the project but we realized his version of the Riddim was a diss song to Rudebwoy Ranking, one of the Zongo based artistes who had already recorded on the same Riddim. Rudebwoy Ranking's version however is not a diss song directed to him Don Boss nor anyone so it would be out of place to allow the latter to drop such feuding lyrics against Rudebwoy. The project seeks to push upcoming Zongo artistes so if we have one of them going against another artiste it doesn't fit into our plan so we had a second thought and called him to come voice a different vibe on the same Riddim but he refused and insisted he would maintain the same diss cut he recorded. So we decided not to release his version of the song on the Nima Dancehall City and since he has refused to do a different version, we wouldn't allow him record too. We are not here to promote beefs between artistes. We are here to grow talents, grow the industry so if there's an action by any artiste in our studio that does not fall in that line of work, Management won't condone it. We don't have any issue with Don Boss of D.C. Music. We are open to working with any artiste provided they abide by our work ethics. We are aware he released screenshots and even did videos and posts on social media that's why we had to come out and speak on this matter so the public knows the truth."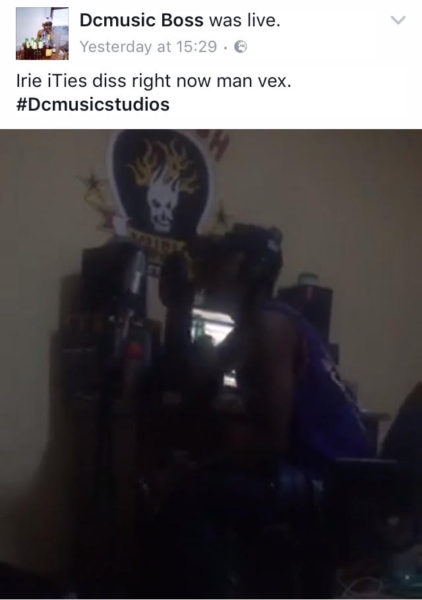 Irie Ites Studio is one of the ultra modern recording studios located in Nima. Barely a year in operation, they have chalked a major success in producing the first Reggae/Dancehall compilation in 2016 which hosted over 30 artistes on 3-Riddim projects titled the "Irie Jamz Compilation" which featured award winning and notable artistes like Samini, Iwan, Ras Kuuku, Shatta Rako, Osagyefo and many more. It came with a massive press launch in the last quarter of 2016.
This is an official statement released by Irie Ites Studio to clear the air on whatever rumours being circulated by Don Boss of D.C. Music.
(Source: Irie Ites Studio)