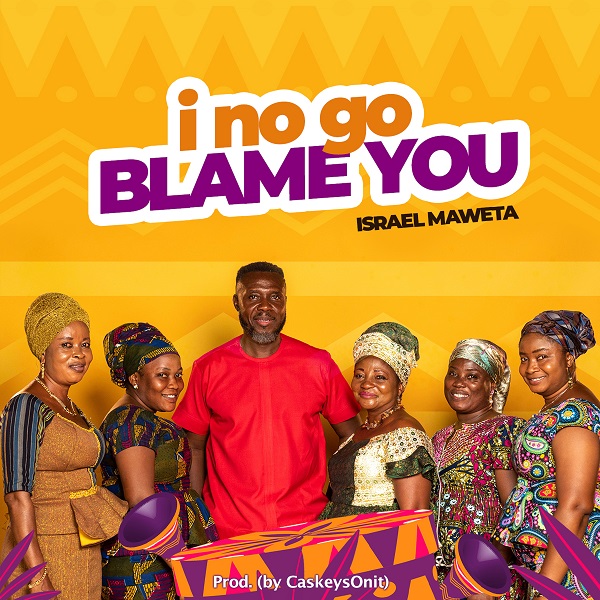 Celebrated Ghanaian Musician/Producer, Israel Maweta touches on a very uncommon topic many fear to openly discuss. In recent times with many ladies going into liposuction and body shaming others for not having flat tummies, one can imagine how challenging and difficult it is with women, especially (nursing) mothers who have undergone varied body transformations due to child birth(s) or other health conditions.
Stream Song on Digital Stores here: https://ditto.fm/inogoblameyou
Listen on Audiomack: https://audiomack.com/israelmaweta/song/i-no-go-blame-you
Watch Official Video here: https://youtu.be/LXjBhMjlZAM
About The Song:
Liposuction as many women would opt for it as a choice, on the other hand however, not many women even if capable and having the required finance or resources can go through it due to anxiety or fear. On this premise, Israel Maweta flips the script to rather appreciate women who have developed big protruding bellies and stretched marks as a result of creating family or health conditions. He drops a song around this topic to eulogize women especially mothers, wives and on the large, the feminine populace for that matter, hence the title "I No Go Blame You".
"I No Go Blame You", executively produced by Elorm Beenie was created, mixed and mastered by Accra-based Ghanaian Producer, CaskeysOnit.
The song is a groovy urbanized Afrobeats production with a touch of Amapiano and choral influence; a multiplicity of indigenous African ensembles that fits into every playlist with clean resonating lyrics. It's a song that can play on both radio, television, online and outdoor events. A good song that fits weddings too.
About Israel Maweta:
He is a Veteran African Traditional Musician who straddles through varied African sounds spanning a career over 2 decades. He has explored different genres over the period from Afrobeats, Borborbor, Agbadza, Kinka, Gospel, Reggae, Appellations (Spoken Word), Zibo, Asafo Music, Zigi, just to name a few.
Israel holds a very enviable catalogue with his career which counts at least 20 Albums. As an Evangelist if The Gospel, he is more aligned with the Christian faith but steps beyond the religious boundaries to exploit his music talent across varied circles within the African Traditional Music he is also equally identified with.
His latest song "I No Go Blame You" is a comeback song after his almost 7-year hiatus with song releases: the song is a lead single to many other singles die for release from his stable this year 2023.
His Social Media Connects:
Facebook — Israel Maweta
Instagram, Twitter: @MawetaMusic
TikTok: @IsraelMaweta
EMBEDDED LINKS:
Listen on Audiomack:

Listen on Apple Music:

Watch Official Video:

Listen on Spotify:

Watch Lyric Video: