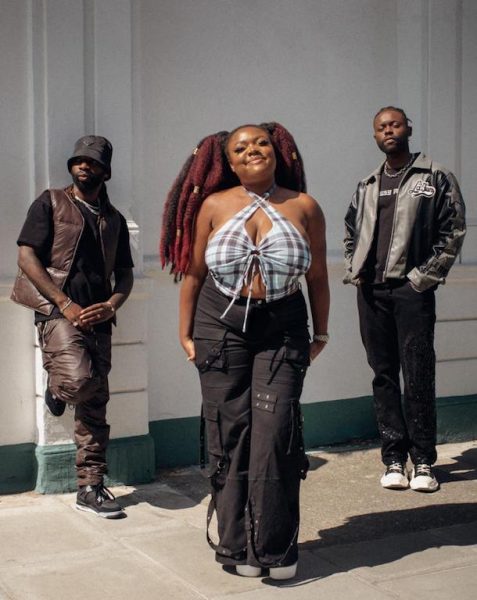 JAE5 finally returns with 'I Wish' – yet another banger just in time for warmer days. Known for consistently collaborating with the hottest talent out there, the Grammy-winning producer has enlisted Nigerian rising star Lojay and Cameroonian-American breakout songstress Libianca for his latest offering. – Listen HERE.
The producer, who is known for delivering some of the biggest hits in the UK and beyond, such as J Hus' 'Did You See' and Dave and Burna Boy's 'Location', took the leap to step into his own spotlight in 2021 by releasing his debut single 'Dimension' ft. Skepta and Rema. Last year, he then followed up with the summer hit 'Propeller' ft. Dave and BNXN.
"This one's a personal favourite, and we've got more in the locker" JAE5
"the journey of making the song was as memorable as the song itself" Lojay
With the chorus affirming that 'I wish I poured all my love on you' and lyrics such as 'It's been so difficult to ease up when you're gone/ It's a little rough, so I had to write a song', 'I Wish' is a poignant yet captivating track that reflects the longing to have cherished and the desire for a second chance. Kicking off with JAE5's spellbinding signature afrobeat-infused production, Lojay's effortlessly soothing vocals immediately draw listeners into a world of bliss. Taking over the second verse, Libianca complements the Nigerian star with her truly mesmerising voice floating over the laid-back beat before both artists join the chorus in conjunction. With the new release, JAE5 has once again proved his ability to create timeless hits and claim his status as one of the UK's most coveted producers.
ABOUT JAE5:
Taking home the award for 'Best Producer' at the 2020 MOBO Awards and 'Best Producer' at the 2021 Grammy Awards, the East-London producer has been famed for his genre-bending style of infusing Afrobeats, hip-hop, bashment and dubstep sounds into his production. With 4 UK Top 10 singles and 10 UK Top 40s under his belt, JAE5 is the mastermind behind the scenes of some of the UK's biggest hits, including J Hus' 2017 platinum-selling debut album 'Common Sense' and also the rapper's Number 1 Gold second album 'Big Conspiracy'. Having worked with some of the biggest international names out there such as French Montana, Future, Koffee, Popcaan, Wizkid, Burna Boy, Sam Smith, Anne Marie, Mark Ronson, Jess Glyne, Dave and much more, JAE5 decided to jump into his own spotlight in 2021 by releasing his highly anticipated debut single 'Dimension' featuring Skepta and Rema, which he followed up with 'Propeller' featuring Dave and BNXN last year. With much more music to come, we can only expect his trajectory to skyrocket from here onwards.
ABOUT LOJAY:
Lojay is a force to be reckoned with. His hit song 'Monalisa' featuring Sarz & Chris Brown has gone viral, creating a TikTok trend with a huge number of fan-made videos. To date, the original version has accumulated 74m streams on Spotify and 70m views on YouTube – and counting. While last year was a career-defining year for the rising superstar, 2023 looks even more promising. Alongside being featured on the cover of Apple Music's Africa Rising, a privilege reserved for only a selected few artists, he has also recently announced a North American tour, including stops in major cities like New York, Los Angeles, Atlanta, Houston, and Toronto, and has released his highly anticipated EP titled 'Gangster Romantic' which is stacked with new fan favourites.
ABOUT LIBIANCA:
Libianca, a Cameroonian-American singer, developed a love for music from an early age, influenced by her babysitter's covers of popular songs and the diverse genres played in her household. Growing up in a church environment, she honed her singing skills by performing with the congregation and participating in school showcases and games. As she entered the early stages of her career, she expanded her reach through open mic events and gained a devoted fanbase. In 2021, she then appeared on The Voice, where she impressed judges and viewers with her unique covers. With a mission to heal and inspire, Libianca addresses mental health struggles and frequently connects with fans on social media, providing a sense of therapy through her music for them. Recently, she signed with 5K Records and RCA, generating buzz with her breakout hit 'People' – her steady rise to success is a testament to her talent and potential as a rising star in the music industry.