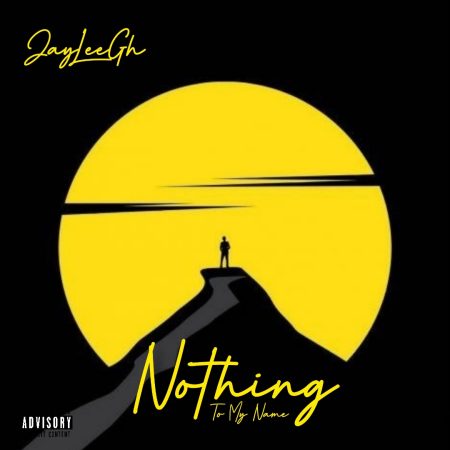 Joseph Lawson, also known as JayleeGH, is a Ghanaian musician and record producer. He developed passion for music at a very young age and has never looked back since. He has gained the love and respect of many music lovers through his distinct rap style, flow, and wild cadence. JayleeGH, is also known for his music production ingenuity. He has produced for budding musical acts like Kimilist, Qwaku Premo, Jay Kelly Rahp (the head of Sikflow Energy Music, an indie label which JayleeGH is main proponent of), Mukhlis ,Theofficial-burne, Pryme 3.0, a couple of Kumerican acts called City Apez, UK & US acts just to name a few. JayleeGH has finally released his debut album. The 9-track body of work titled "Nothing To My Name" discusses extensively, his present state of mind and the circumstances he is now dealing with.
Songs Alone in Utopia and Sometimes, which were already available, gave the album's official release some impetus. Acts like Jay Kelly Rahp, Mukhlis, Theofficial-burne and Nedjoh featured on the project.
This speaks volumes about JayleeGH's skill as an indie artist.
Listen and download 'Nothing To My Name' by JayleeGH below.
https://distrokid.com/hyperfollow/jayleegh/nothing-to-my-name
https://songwhip.com/jayleegh/nothing-to-my-name
https://www.boomplaymusic.com/share/album/55011074?srModel=COPYLINK&srList=ANDROID