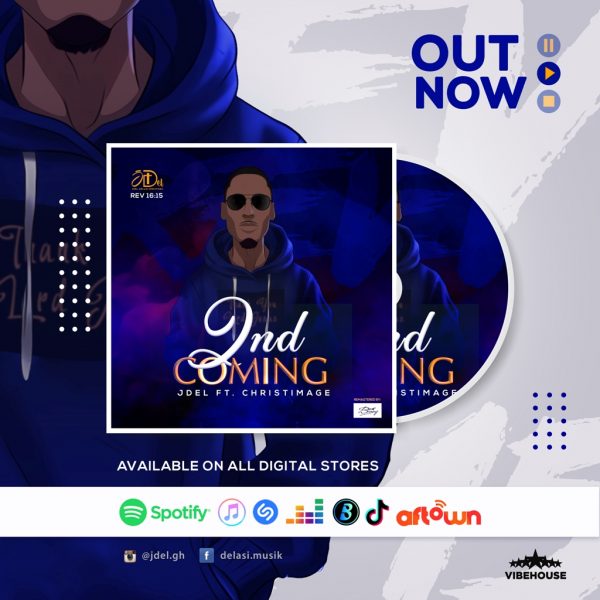 Budding Ghanaian music JDel brings to us a new single titled "2nd Coming". The gospel singer releases this song which is his second single after the success of his first release "Joy".
Joel Delasi Djokoto, also referred to as JDel (Joel Delasi), a Ghanaian by nationality was born to Mr. Ebenezer Djokoto and Madam Tsorli Okpattah on August 27th, 1987. JDel's love for music began at an early stage; going to concerts, singing with cousins and friends at family gatherings, and being part of musical church events.
At school, JDel preferred music to any other alternative, which led him into choosing music as an elective while studying visual art at Mfantsipim, where he continued to write and make music with friends and family and at the same time becoming the best music student for 2 academic years. He pursued his love for music and the visual arts even into the university, as he majored in Graphic Design and offered music as a cognitive area at the University of Education Winneba.
With a new style to win souls for Christ, this song touches on the need to draw closer to the Maker in the Heavens and do His Will as always. The message is right on point and it will surely serve a great purpose in your life when you add it to your playlist. Featured on this single is Christ Image. Stream it here.
JDEL – 2nd Coming (Feat. Christ Image) [Download]