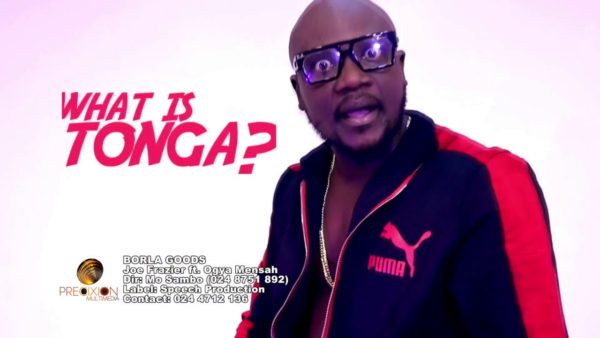 Hitz FM presenter Gloria Akpene Nyarku aka MzGee did not receive the answer she needed when she asked Joe Frazier his achievement in the music industry after constantly describing some hiplife artiste's songs as "borla" goods.
Joe Frazier prior to the Hitz FM presenter's question had nominated songs made by Nana Boro, Atom, Akoo Nana and others under his "borla" group of music category.
Check Out : Yaa Pono – One Roll (Prod. By HorroFiX Umaga)
To him, these musicians are not doing enough to help the Ghanaian music industry. Having said that, he mentioned King Ayisoba, Sarkodie and Nigerian musician 2face as musicians he respects because they value their culture.
Joe Frazier after rubbishing the works of his colleague musicians went haywire when the interviewer, MzGee asked what he has attained as a musician who has been in the industry for years.
Mzvee asked "Talking about "Ye Wo Krom song", even if it wasn't done well, it has taken him to places. Apple paid for using the song. Nana Boro will tell you that he went to World Cup with "Aha Aye De" but where have you Joe Frazier been with your music? What height have you attained with your music? What can you boast of as Joe Frazier?"
The Sheeshee rapper in a sharp reply said, "Sweetheart these questions are really unnecessary. This is not the time to come on TV and tell the world what I've achieved. The interviewing you are having with me now is because of music and that is an achievement. I've traveled a lot because of music."