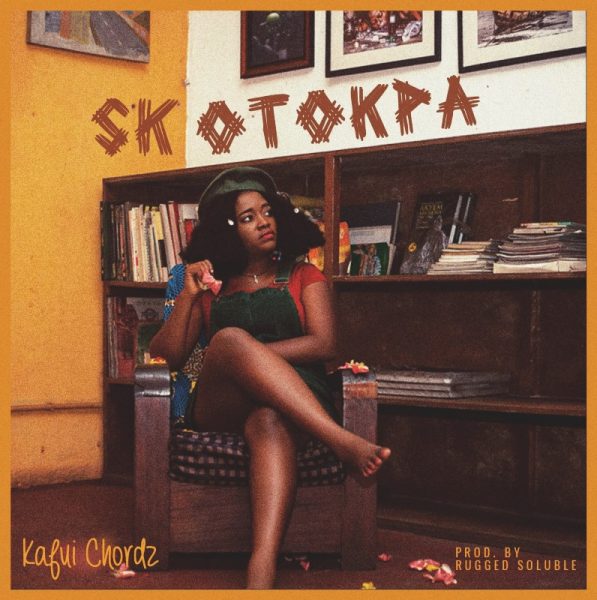 Currently serving music lovers with her weekly live sessions, Kafui Chordz readies a new single, Skotokpa, to be released soon.
Skotokpa literally means 'taken unserious', "treated unfairly", "to hurt someone", "betrayed", more of an unrequited love. The feeling of not being appreciated or loved after sacrificing a lot in relationships is what scares many away from giving it a committed try.
Skotokpa is a coined jargon word. The storyline is ingeniously constructed and beautifully nailed on a Rugged Soluble production.
Brace yourselves for a jam masterpiece (Release date will be out soon) from the vocal powerhouse Kafui Chordz soon on YouTube, Apple Music, Audiomack, Soundcloud and other streaming platforms globally.
Get interactive with Kafui Chordz on: