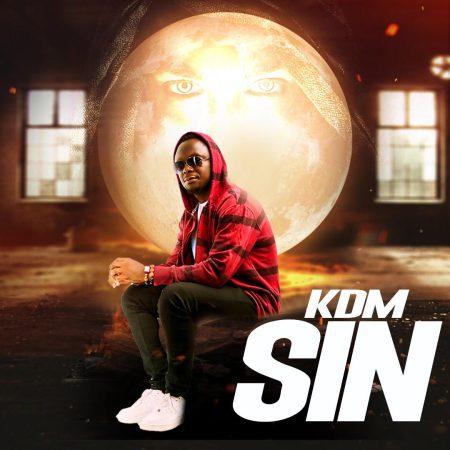 For those of you who may not know him, Kwabena Donkor, KDM, is an award-winning stellar musician who broke into the music scene in 2006. His talent, hard work and dedication have led the former Naval Officer to rack up several awards, nominations and performances at numerous events nationwide. He is also the subject of a devout fan base all over the country and especially in the Western Region. With two albums and seven singles already to his name, the gifted and well known artiste shows no signs of slowing down and has served up such powerful and well received songs such as 'Only You', featuring Joyce Blessing, and 'Wo Yie' which have a total of over a hundred and two thousand (102,000) views on You Tube.
KDM's new single Sin, is in fashion akin to him, memorable, well-written and carries a message we all can relate to – the pursuit of forgiveness – and was inspired by a morning devotion session with his father during his childhood. KDM's father would ask him to read out bible verses and the young boy fell in love with what has remained his favorite memory verse: Corinthians 5:17. The song speaks of forgiveness for wrong committed both knowingly and unknowingly. It references Joshua becoming anew once he began to believe in God; of how the old things passed away and made way for the new. It encourages listeners to draw closer to God because He is a non-discriminate God. The song has an upbeat tune with a host of beautiful instruments contributing to the catchy instrumentals which carry the song.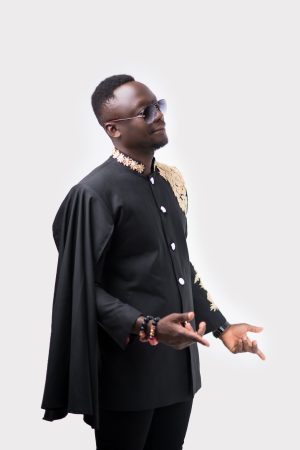 KDM quotes Galatians 5:19, a stern bible verse which reads: "The acts of the flesh are obvious: sexual immorality, impurity and debauchery (extreme indulgence in bodily pleasures like drugs and alcohol), idolatry and witchcraft, hatred, discord, jealousy, fits of rage, selfish ambitions, dissentions, factions and envy, drunkenness, and the like." As well as 2 Corinthians 5:17 which proclaims: "Therefore if any man be in Christ, he is a new creature: old things are passed away; behold, all things become new."
These references have a clear message: God's does not mince words with regards to acts that He finds detestable, but the amazing thing is that His gracious arms are always open to those who repent of their ways and seek forgiveness. It is a reminder of God's constant grace.
KDM's rich voice is easy on the ears and in collaboration with the backing vocalists, ensures listeners are not only impacted by the word but are bound to bust a move as the song plays. This song is perfect for offertory time, and once slowed down and sang with a sober heart, can be the opening to a prayer for forgiveness.
His most recent YouTube videos come with a subtitle that allows English readers to enjoy the words that ate often sang in Twi. The gospel artiste's sights seem well set on his ultimate goal of spreading the gospel globally through music – a noble and worthy cause indeed.
You can download KDM's New Single with the link below