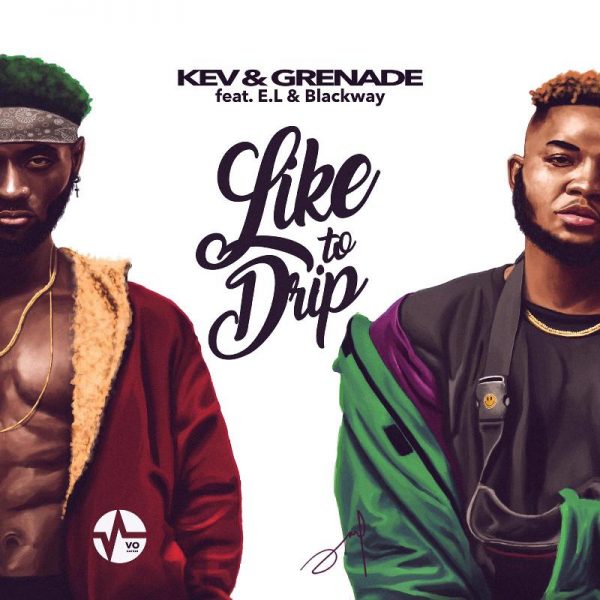 Kev & Grenade's hot new single, 'Like to Drip' hits the airways today! Officially taken off their forthcoming LP, "Utopia", 'Like to Drip' is a super charged Trap song which features "Leaks 2" rap colossus, E.L and 'Intense' star boy, Blackway. Stream/download here: https://fanlink.to/LikeToDrip
Produced by Masterkeyz Beatz, 'Like to Drip' is as funky as its title suggests. It's a light-hearted song adorn with the right amount of autotune and quirkiness, which is bound to thrill fans for weeks on.
Check Out : Sarkodie – Baby (Feat Mugeez)
Kev the Topic and Nana Grenade are the two halves of fast-rising musical group, Kev & Grenade. Over the years, the duo have a earned a host of well-received records like 'Adonko', 'Pac Gang Till I Go', 'Do My Thing' and 'Osu' to their credit. After their joint single 'Adonko' enjoyed massive airplay and buzz the two are relentless in their quest to take over the Ghanaian music scene.
'Like to Drip' deserves a spot on your weekend playlist and is up for streaming on all digital platforms worldwide. Watch this space for a heads up on Kev and Grenade's official music video and more extras on their forthcoming LP, "Utopia".
EMBED CODE