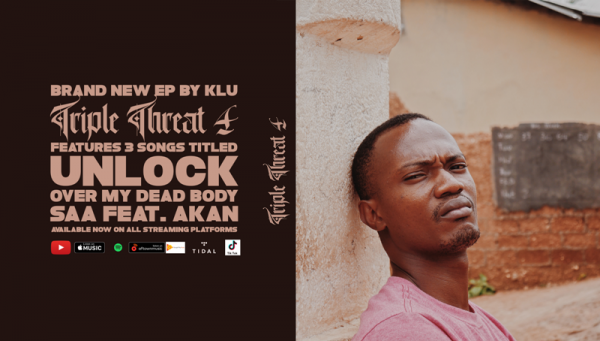 Over the last decade, if you've been a Klu music consumer, frequenter, following the music he makes, you are aware of an EP series titled "Triple Threat".
A 3 track production with as yet, 3 prior releases.
These Triple Threat EP's are released to set the tone and address the current state of things happening with King Klu's brand mostly building momentum for the release of a bigger project.
The songs on Triple Threat 4 are "Unlock" written and performed by Klu himself, "Over my dead body" also written and performed by him and "Saa" which features fellow Ghanaian artist Akan.
In a nutshell, the afro-fusion tape is a musical journey into the current status of King Klu's music artistry, it's him sharing with us what's happening with him but in the form of lyrics and beats.
Check Out : K.Dee – Odo (Feat Dan Ziggy)