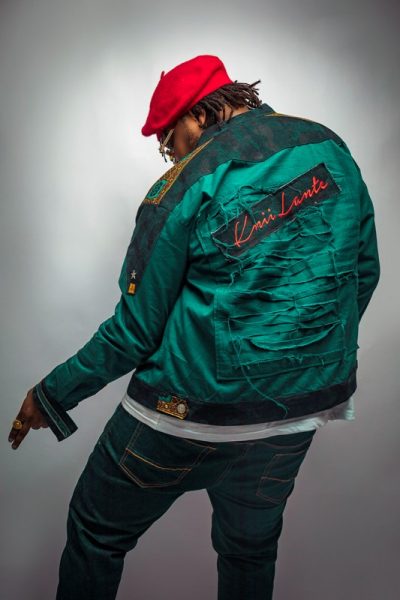 Last year was definitely "some kinda way" but let's look to this year with more hope, vim. My real prayer is for you to have good health and multiple successes in all your hustles .
2021, powered by the Deluge Entertainment team and supported by my Lantern fans, will be an exciting year. Numerous singles videos have been lined up for release.
Also by the middle of the year, God willing, I intend to gift you a sizzling AfroBeat / AfroPop EP of songs made exactly for your enjoyment and fulfillment.
Towards the end of the Year, I also intend to drop another EP, this time of brand new Reggae songs for those of you who miss my reggae side.
A couple of virtual concerts are also being planned.
Check Out : Kwame Nkansah – Pepeepe (Feat. Clemento Suarez) (Prod. by Abochi)
I will be dropping my first single for the year this friday 5th April 2021 titled GONG GONG.
Follow me on Facebook where amazing things are happening (our fantastic dance skit with Nana Akufo-Addo and Mahama has clocked over 1.1million views would you believe it!).
I'm also on Audiomack and tik tok. Subscribe to my channel on YouTube so you get instant notifications as soon as our new songs drop.
My website kniilante.com is also up and running. Drop your email address there so I can mail you my monthly newsletters.
Like I said already, 2021 will be "Kpaaashh" and I'm so happy to take you on this exciting journey of creativity and music and fun .
Remember, one love, one Africa, one world.
Audiomack – https://audiomack.com/knii-lante
Tiktok – https://vm.tiktok.com/ZMe2v1QQL/
YouTube – https://youtube.com/c/KniiLante