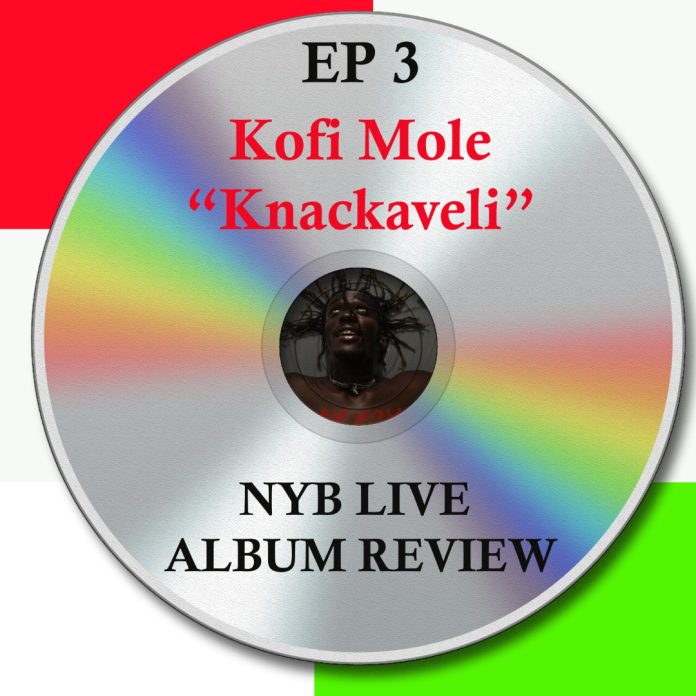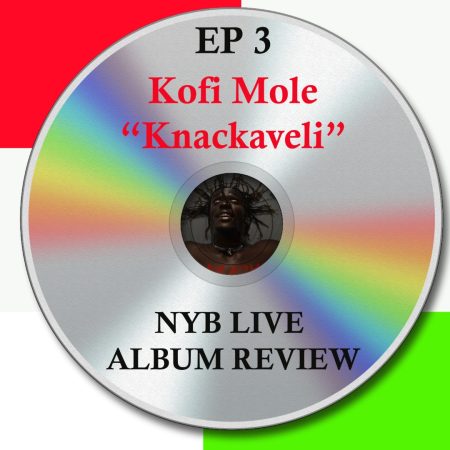 On this episode of the NYB LIVE Album Review (NLAR) , host Yaw Boadu-Ayeboafoh zooms in on Ghanaian rapper Kofi Mole's Knackaveli project which features Edem, Joey B, and Pappy Kojo.
Stream the NLAR podcast: https://nyblive.fanlink.to/NYBLIVEAR
Knackaveli is an eight-track EP in which Kofi Mole shares a part of his life with his fans.
The EP follows his 2017 album 'Spread The News' and features fellow rappers Edem, Joey B, and Pappy Kojo.
Production credits on the EP go to Juiczx, ebothegr8, t.o. producedit, nyamsonit, bpmbossofficial, Mogbeatz, and Kayso with mixing and mastering being done by Qwesi King.
Stream Knackaveli: orcd.co/kofimole_knackveli
The NYB LIVE Album Review podcast is all about rating the albums and EPs from artists coming out of Africa and beyond.
The Podcast goes live on Apple, Spotify, Audiomack, Google Podcast, and more, every Wednesday at 4pm GMT.
Listen to the NYB LIVE Album Review
Anchor: https://anchor.fm/yaw-boadu-ayeboafoh/episodes/EP3—Rating-Kofi-Mole-Knackaveli-e1dp4dj
https://open.spotify.com/episode/6Fkpu0vtjs3ZbCNISmDh9e