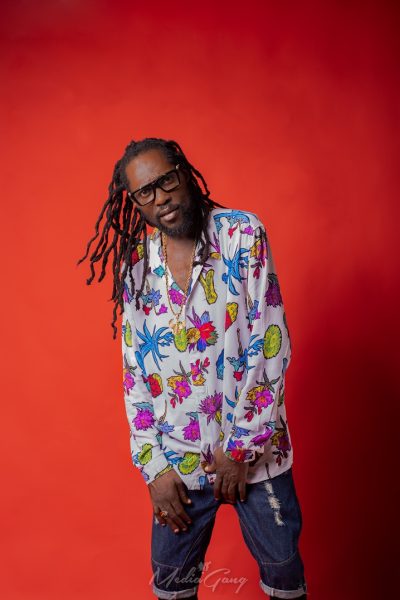 Ghanaian Reggae/Dancehall Crooner — Konkarah Jahvybz, will not keep mute on
the recent socio-economic hardships facing his country Ghana. He shares his
thought in an insightful song he titles "Hard Times". The song which features fast-
rising Singjay, Renner, typically addresses the economic hardships faced by
Ghanaians in recent times. For Konkarah, these happenings are things born out of
bad leadership and corrupt institutions who fail to engage the needs of the citizenry.
He puts all these in a song on which he features Daddy Bosco as a special cameo in
the official video, directed by Slingshot (Unfamouzly Unknown).
Listen to "Hard Times" here on Digital Stores:
Watch "Hard Times" Official Video on YouTube:

Second release from Konkarah is a Reggae song he titles "Mama", a tribute he pays
to his Mum who passed on to glory about 2 decades ago while he was still a young
boy growing up. "Mama" is a very touching song that befits a eulogy, carefully crafted
with sparsely deep lyrics on a groovy Reggae beat.
Listen to "Mama" here on Digital Stores:
https://ditto.fm/mama-konkarah-jahvybz
Watch "Mama" Official Video on YouTube:
"Mama" official video was directed by SOBA. It was filmed at different locations in
Accra.
Konkarah got into main spotlight this year 2023 when he got his first ever nomination
for Vodafone Ghana Music Awards (VGMA) with his song "A Go Dey" featuring
Kelvyn Boy nominated as "Reggae/Dancehall Song of the Year".
About Konkarah Jahvybz:
Konkarah Jahvybz, whose real name is Theophilus Kofi Duho is a Ghanaian
Reggae/Dancehall Singer who discovered his music talent during high school and
began exploring his world professionally just after completion of High School.
To Konkarah, music comes to him naturally and he effortlessly spits lyrics on any
beat effortlessly. With Reggae as his foundation form of influence in music,
Konkarah picked inspiration from iconic names like Bob Marley, Peter Tosh, Culture,
Sizzla, Capleton just to name a few. These names however shaped him into a
Revolutionary Musician who has churned conscious lyrics throughout his career,
void of slackness.
Konkarah Jahvybz through his music journey has previously featured Samini, Kelvyn
Boy, Obibini, Ras Kuuku, Iwan, Osagyefo, just to name a few.
He has climbed many notable stages in Ghana among them was Busy Signal &
Kiprich Live In Ghana Concert, Anthony B & Jah Mason Live In Ghana Concert,
Saminifest, Eric Donaldson Live In Ghana Concert, Tribute To Joseph Hill, just to
name a few.
Kindly follow Konkarah Jahvybz on social media connects below:
www.Facebook.com/KonkarahJahvybz
www.Instagram.com/KonkarahJahvybz
www.Twitter.com/KonkarahJahvybz