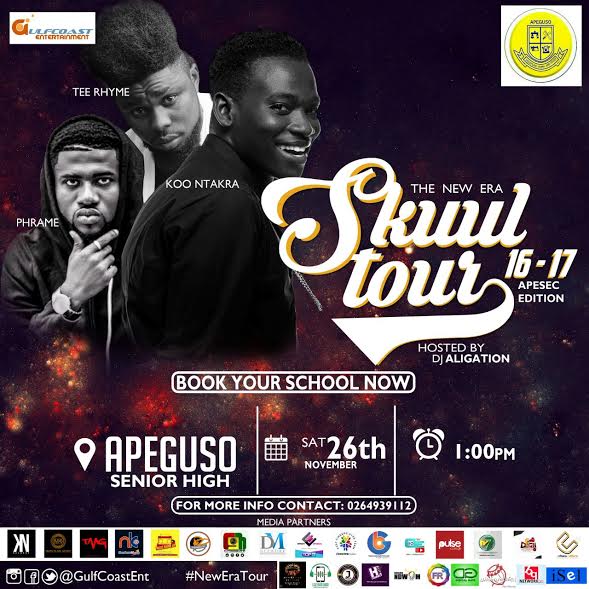 The young rapper announced his tour of schools for this year somewhere in October 2016, after a quiet start at Bisease in the Central Region; the tour has finally gained momentum on the roads with last week's edition.
Koo Ntakra, who seems busy lately, releasing song after song each week these past weeks, shared on his social media pages what seems to be a huge success of his school tour which took him to SuhumPresec in the Eastern region over the weekend.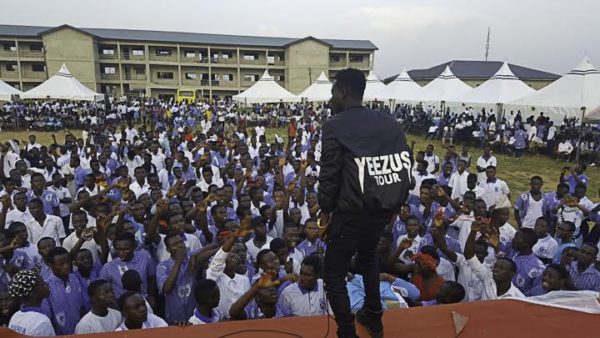 With his recent release of a cover to Sark's RNS anthem, titled 'Tsotsoo', the Kofcity rapper seems to have gained himself a lot more attention on the streets and perhaps across the student fold from the short videos posted on his timeline if it is anything to go by.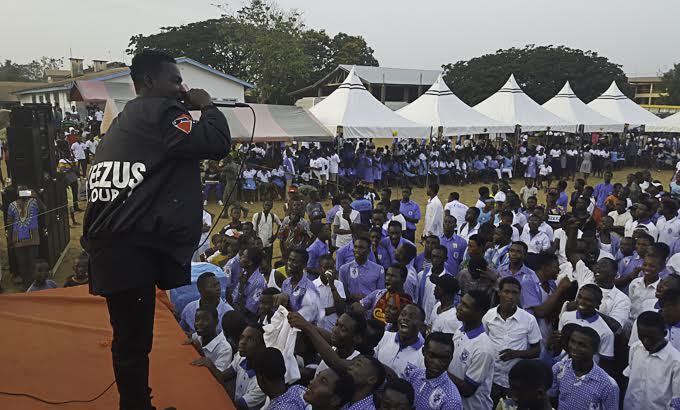 The #NewEraTour which features two of Koo's Eastern region, Accra based colleagues in the game, Tee Rhyme and Phrame is set to continue this coming weekend, when the team heads to the Volta region to take on Apeguso Senior High on Saturday, November 26. With his latest release, 'Obaa No', fans can expect the energetic rap prodigy to once again take the stage by storm with his dazzling stage craft coupled with his rap humor and freestyles.