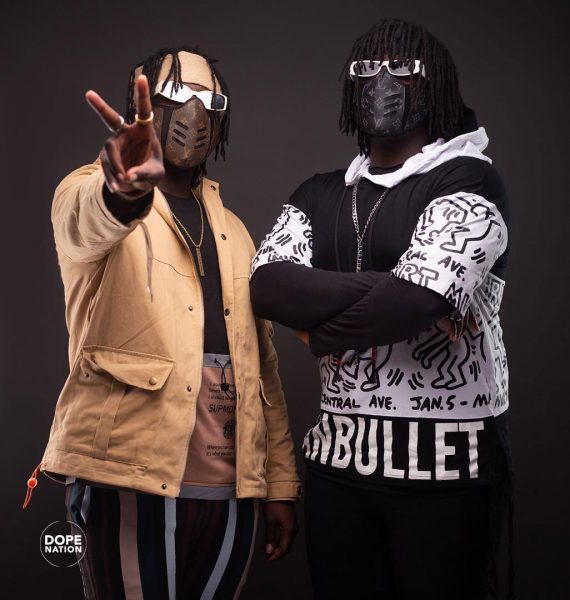 Ghanaian 2020 MVP SoundCity Award winners DopeNation say Kuami Eugene and Kidi don't make any progress to their music.
Speaking in an exclusive on Starr Fm's The Zone with Cookie the question came up asking why the group duo didn't feature or work with Kumai Eugene but rather chose to have a collaboration with Kofi Kinaata.
Moving on, DopeNation revealed why they chose to feature Kofi Kinaata as they can't tell the Takoradi story with bringing in Kofi Kinaata.
Host — Cookie said; "You can't tell the Accra story without bringing in Kuami Eugene or Kidi".
Replying; DopeNation revealed they can do the Accra story without Kumai Eugene and Kidi as they didn't make any progress or contribution to their lives under their ex-label Lynx.
Facebook: DopeNation
Twitter & Instagram: @Ghdopenation