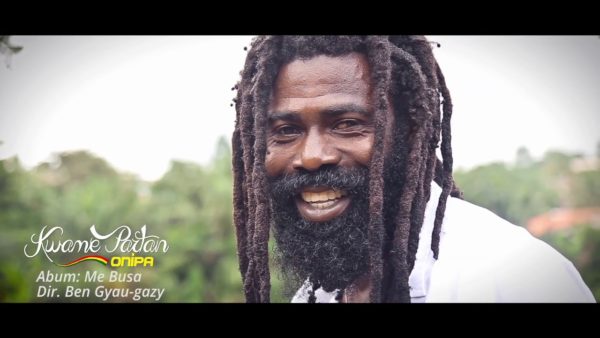 Kwame Partan, finally drops official video for his much anticipated hit single "Onipa".
The video swoons with a very powerful humanitarian message, accentuating the need for humanity to relive the good old days where love and care was key to citizens. Kwame Partan preaches the message of love in the video.
The song "Onipa" is one of the singles from Kwame Partan's 2nd studio album "Me Busa", released under his own Management, Loud People Production.
Kwame Partan is a conscious revolutionary musician who touches on issues of socio-economic importance. He is a very vocal figure among the Ghanaian Reggae community and has majored on many big Ghanaian Reggae/Dancehall concerts.
The video was directed by Ben Gyau-Gazy of 1st Choice Production.