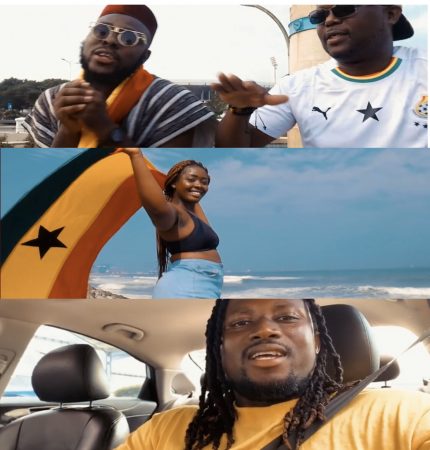 As GHANA prepares to commemorate its 63rd Independence come March 6, 2020, this is a good time to celebrate and revive the national interest through music and arts.
CEO of Kwatay Entertainment finds no better way than to title his next song "GHANA". He featured one of the rising but resounding music talents from Nungua called Dancehall Mantse on this one.
Kwasi Tay, popularly known as "Kwatay" who resides in Seattle, USA, is a very patriotic Ghanaian who seeks and supports the welfare and growth of his fellow countrymen, women and children.
Buy/Stream here:
https://music.apple.com/us/album/ghana-feat-dancehall-mantse-single/1482456853
Listen on Spotify

Listen on SoundCloud
Explaining the concept of the song, he says, "Our country is a blessed one and a very peaceful one that needs to be celebrated everyday, not just on Independence Day. We have a lot to be thankful for after the fight and toil of our forefathers who have created this sane environment for us. Though I celebrate GHANA everyday, I decided to highlight it more with our independence with this new song with the same title as the name of my beloved country, Ghana. Where I live far or not, Ghana is always in my heart and I feel the love from other fellow Ghanaians here abroad everywhere I go," Kwasi Tay intimated.
Song video featured cameos of some key Ghanaian artistes like Samini and Jupitar. Award-winning Producer, Brainy Beatz was also spotted in the video. The video was shot on location in Accra, Ghana, with key highlights of the Black Star Square and it's lovely coastline.
Watch video here on YouTube: https://youtu.be/ut5VggAug1c