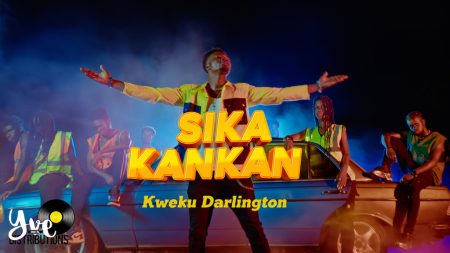 Ghanaian rapper/singer, Kweku Darlington without prior notice dropped another street anthem. Out of nowhere, the talented hit-maker surprises his fans and listeners with a mid-tempo song with a playful bounce titled 'Sika Kankan', a twi phrase which translates 'Dirty Money' in literal term.
The Jay Scratch produced song addresses a very common stereotype in most Ghanaian communities where a successful young man or woman under the age of 30 years is believed to have accumulated their wealth through dubious means.
'Sika Kankan' is definitely making it to the December 'Detty Yourself' playlist.