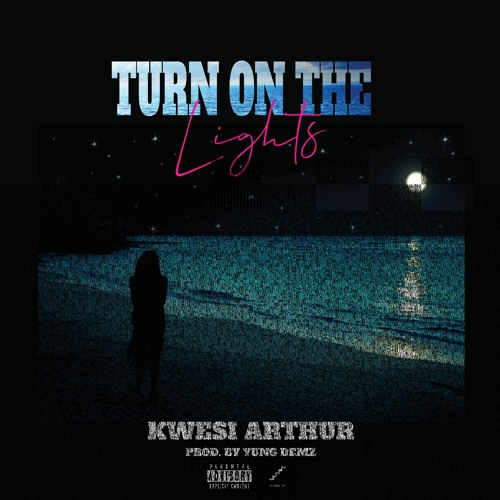 Almost a year since the release of his epic, boundary-breaking release Live From Nkrumah Krom II: Home Run, the Ghana-born global troubadour Kwesi Arthur returns with the lead single to his next move.
"Turn on the Lights" is a smooth, lilting urban wave banger that is designed to gently carress the ears and cleanse the soul. Its caramel-coated soundscape is enticing without being soppy, and addictive without being ovetly pop. It's also about a very distinct, now-era feeling of loneliness. It's a cry for companionship in an era of growing isolation, a quest for someone near — to touch, to hold — in a time when social distancing has turned into a buzzword overnight.
Says the emcee and vocalist about the song's inception: "The beat to the song was made last year in a session I had with the producer Yung Demz. I forgot the initial idea I had for it. Months later, I listened to beats stumbled upon it, and I just end up making ["Turn on the Lights"]."
Kwesi Arthur's hardly been silent on the music front, though. His relentless work ethic resulted in the masses being kept on their tip-toes through snippets of life on the road shared via IG, and through neck-snapping loosies such as "Why", "Zombie", and "Thoughts of King Arthur", which were accompanied by stellar visuals courtesy of the Ground Up Chale collective.
Check Out : K.Dee – Odo (Feat Dan Ziggy)
"Turn on the Lights" is the stop-gap before he causes a bigger mess than before.
Kwesi Arthur – Turn On The Lights (Prod By Yung D3mz) [Download]