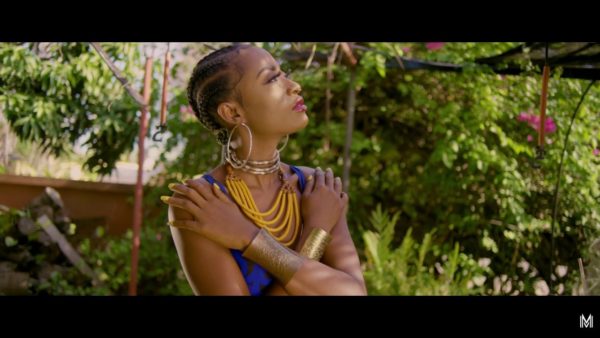 Ace-producer, Kuvie finally releases the visuals for 'Energy' featuring B4Bonah and RJZ; we can confidently say the video fits the vibe of the song. 'Energy' is taken off Kuvie's album "Gruvie", which dropped in May, 2018.
Kuvie, B4Bonah and RJZ are depicted in a tropical paradise where they create art by the inspiration of their lovers. This hyperbole of their daily lives leaves us the viewers desiring for a similar utopia where love, art and music co-exist harmoniously. B4Bonah brings the chills and sets the vibe just right with his candid lines.


Kuvie has demonstrated rare devotion – producing hit after hit – since 2016's 'Aye Late' with Pappy Kojo. He continually pushes the boundaries of Afrobeatt sound with talented artists including Joey B, Vision DJ, A.I., KiDi and King Promise. He set the pace with Wayo's 'Muscatella' at the beginning of the year, following up with Toyboi's 'Do or Die'. 'Energy' maintains the trademark groove Kuvie won our hearts over with. Also, be on the lookout for Layla Fenton and Apolo Imon, two newbies with new and refreshing vibes.
Go ahead, feel this energy.