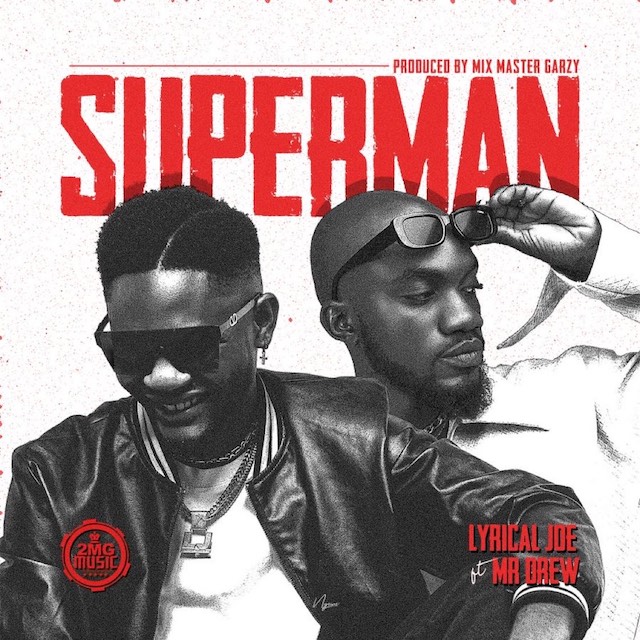 The brand visibility of Lyrical Joe together with the level of pace at which the rapper is releasing projects this year is remarkable.
Lyrical Joe practically hasn't been sleeping since he got unto the Ghanaian Music scene. The 2022 Vodafone Ghana Music Awards 'Best Rap Performance' winner, has continuously outdone himself with each subsequent release making him one of the leading elite and versatile rap artists in the continent.
If anything exhibits Lyrical Joe's growth in the music industry, kindly pay attention to his newest release. The genius rap artist has teamed up with award-winning Ghanaian musician, Andrew Nii Commey Otoo, professionally known as Mr. Drew to serve us with another banger entitled, "Superman".
With a part of the chorus saying, "Baby I be your Superman, I save you" – Mr. Drew perfectly delivered a melodious chorus laced with catchy vibes that's soothing to the ears.
Lyrical Joe equally brought a unique blend of flow, rhythm, and that sweet-sounding elements of love unto "Superman", which was produced, mixed and mastered at the 2MG Music studios in Accra by international record producer, Mix Master Garzy.
"Superman" is available globally on digital music streaming platforms.
Listen here – https://sng.to/lyrical-joe/superman2022