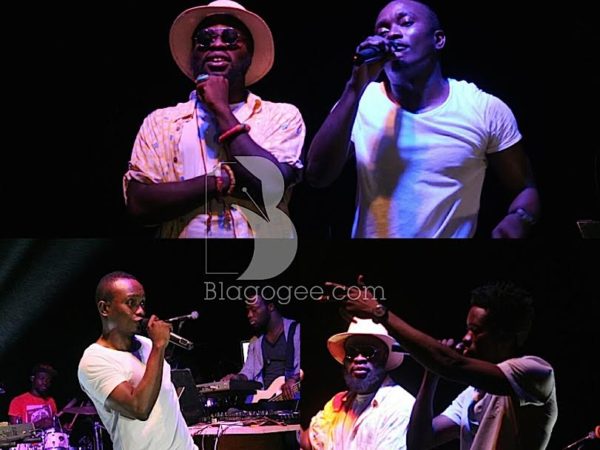 "NoWhere cool' act M.anifest known in real life as Kwame Ametepe Tsikata with Worlasi, Brymo and many others thrilled hundreds of fans at the 2016 M.anifestivities. 
Check Out : Dee Aja – Onaapo (John 3:16) (NDC Campaign Song 2016)
The night witnessed patrons thrilled with sterling performances from artisties billed to perform on the night.
M.anifest show dubbed "M.anifestivities" saw whites, black and his Manifans gathered to support their king of rap.
Though the programme didn't to start on time, at the press confab held lastThursday December 15thDecember, 2016 the trio (Brymo, Worlasi and M.anifest) promised to give nothing but the best performance as patron's partronised their tickets.
Worlasi was first to perform on the night as he thrilled his fans with energeytic performance and performed most of his hit song….
Brymo was nect to follow as he gave his back to back hit . which lead the fans yearned for more on the night.
M.anifest mounted the stage and performed with Brymo and Worlasi on songs they got featured on M.anifest album.
This year, like many others, M.anifest has been among the most spoken-about rappers in the country, dominating headlines and being named among the top emcees in the country; notably by international music channel MTV Base Africa.
Watch perfomance at the 2016 M.anifestivities concert