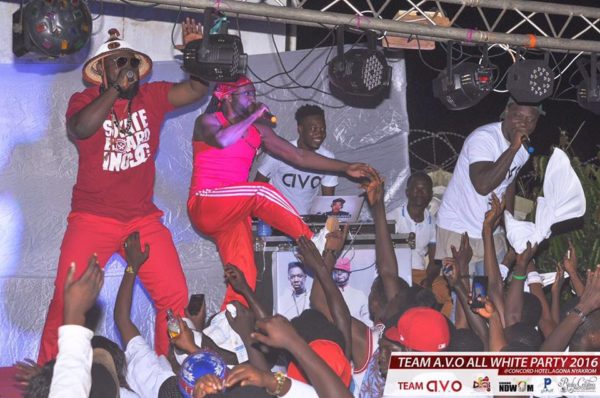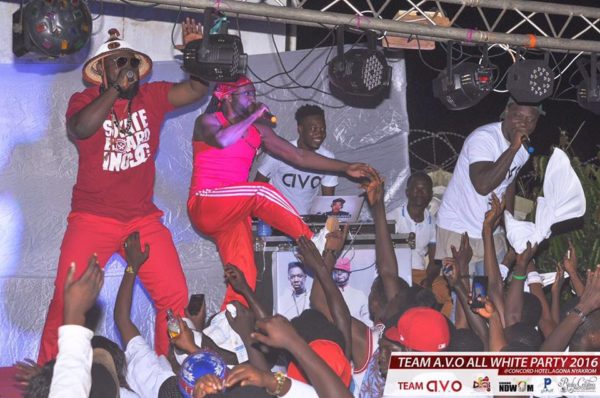 Team AVO took the party away from The Greater Accra Region all the way to Agona Nyakrom which is in the Central Region. An event packed with stars such as VVIP, Choirmaster, Ebony, Bullet and Echo was highly anticipated to be a blast.
Check Out : Ras Kuuku – Woye (Feat Tutulapato & Awal) (Prod by Tombeatz)
It was the climax of the Akwambo festival and patrons from the community were excited when the stars arrived at the chief's palace to pay a courtesy call on him and receive his blessings. The Omanhene was grateful for the gesture and praised the AVO Team for showing respect to the traditional rulers and gave the team his blessings as well.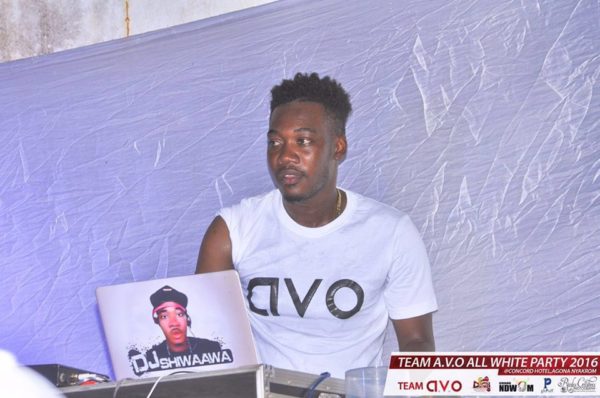 A convoy round the town was a warmup for the evenings event. By 7pm the Concorde Hotel was packed to the brim as folks from the community clad in all white were at ready to party the night out. T-Mic, Enikay, Prof Hammer, yoofi, Slim-b, and KO7 started the show and it was all fun and excitement.
Official DJ of the team, DJ Shiwaawa took over from DJ Popa on the turntables as he preceded the main event. Echo began the main event as he performed "Golo Golo, Adiza, shokoli ". Ebony followed up with performance of Dance Floor & Her hit single "Kupe"'. Bullet of Ruff N Smooth came on stage with the crowd taking over his performance. They sang all the songs selected for him.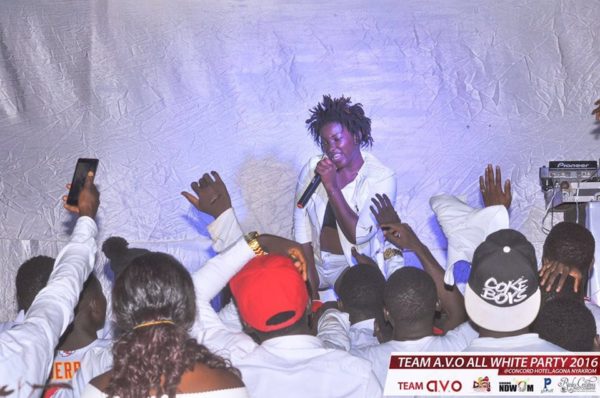 The choir of the day was led by the Choirmaster whose performance too much time as he performed loads of times. From 'run run somethings, Angelina, kyer3 mi Wo din, ghana's most beautiful and many others.
Best Group at the VGMAs VVIP brought the curtains down with tunes such as Dogo Yaro, Selfie, Skolom and they included their newest single Alhaji. Speaking with Allen Kofi Anti who is the manager of Team AVO, he expressed gratitude for the party which doubled as a Tour for the team. Team AVO will be moving to other locations as the tour continues. It might be a location near you.