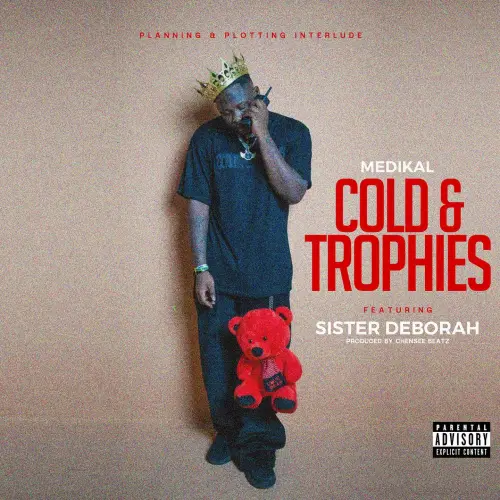 Ghanaian rapper Medikal has teamed up with his ex-girlfriend and fellow Ghanaian singer Sister Deborah on his latest single, 'Cold and Trophies'. The song, which is an interlude for his upcoming studio project 'Planning and Plotting', sees the former couple rap over a Chensee Beatz produced track.
With 'Planning and Plotting' set to drop soon, it looks like Medikal is gearing up for another successful year, and with Sister Deborah by his side, he is sure to have the support of his loyal fanbase. 'Cold and Trophies' is a testament to the power of music to bring people together, even in the face of heartbreak and adversity.
Listen and download 'Cold & Trophies' by Medikal featuring Sister Deborah below.