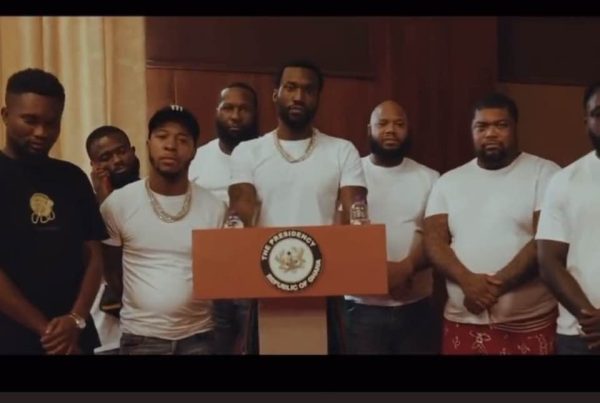 American rapper Meek Mill was in Ghana recently for the AfroNation Concert which is a two day event and he was billed as a headliner for the first day. As part of his presence in Ghana he took time to visit the Jubilee House which is the seat of the Government of Ghana.
Social media in Ghana on the evening of 8th of January went wild as a video popped up of Meek Mill in which there were excerpts of the inner corridors of Jubilee House and some portions of the compound appearing in the video. Questions were asked as to how the American rapper was able to shoot a music video in there when Ghanaians themselves are not event allow to even take pictures there easily not to event talk about fly a drone over such a security area.
There was back to back bashing of the government and even attack on Meek Mill himself on instagram where he posted the video. The video has further been deleted since and also Meek Mill just dropped a message of apology as well. Check the message here.
To the people of Ghana no video I drop is ever meant to disrespect the people of Ghana …. The fastest way to make connection is thru music and I wanted to do that with displaying art … im in my 30's from America and didn't know much about the lifestyle here
My apologies to the people if any disrespect! We still gonna push to make the connection between black people in America and Africa … what I'm trying to do is more than a video and you should see coming soon! My apologies to the the office also!