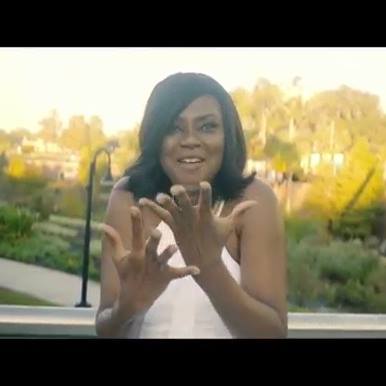 Many people have stories, some inspiring, others intriguing and some others insightful. But Aquia's story is a combination of all. With a very humble beginning from Kukrentumi the Eastern Region of Ghana, Aquia has risen up the ladder to become a woman with many parts. She is an IT expert and a musician, one that inspires through words. 
Check Out : Ebony – Poison (Feat Gatdoe) (Prod. by B2)
Who is Aquia?
Aquia is a Ghanaian name for Wednesday born. I grew up in Kukrentumi, where I had my basic and secondary education. I then migrated to Dansoman, Accra where I lived for a few years before leaving for the United States. Known as Doris AkuaTemeng-Holmes, Aquia began singing from infancy. As a child, I made the most noise from morning till I went to bed always singing. I sang in primary school choir, and because music is what I love, I joined the high school choir too. I subsequently formed a little band with 2 friends and my brother, just because we wanted to express ourselves more through singing.
For how long have you been doing music?
I have been doing music all my life but I wrote, my first album some 25 years ago, unfortunately, I did not publish the album because my singing wasn't professional at the time. Six (6) years later, I wrote a hip life/highlife album, which I did not publish either. But my quest for singing never left me. . In  2017, I knew it was time to produce MetoDwom, my first every song produced as a professional musician. The therefore went to Ghana to work with the maestro Zapp Mallet who produced my fist song.
Why gospel music?
I believe Gospel music is inspirational as it touches more hearts and souls. Gospel music is meant to redeem, inspire and deliver us from whatever situation we might find ourselves. Don't really like to be put in a category as gospel.My style however is a fusion of jazz and gospel music, because I intend to focus on reaching to young people and sending my message to them. I would rather not restrict or be labeled as gospel but rather be flexible and accessible. I know this is also the platform God has given me to touch and encourage other young girls out there who is as confused as I was.
Do you have an album already?
Yes, I have two (2) albums which I haven't published. However, there are two singles, "MetoDwom" and "Adom" which are available for download on Tunecore. Both songs were inspired by my life stories. I did "MetoDwom" after some very difficult situations I found myself in sometime in the past, on a couple of instances, I stared death in the face but God saved me. He had a purpose for keeping me alive and that is to touch lives through music and my personality. But Ghanaians and my funs out there should be ready to listen to my album next year.
Any final words to your fans and music lovers?
Finally to my funs, I am very humbled by the outpouring of support. And don't ever lose hope;don't let any situation overwhelm you. We all have gifts and talents, the one you can't shake off, is the one to pursue.
You can get in touch on Facebook as Aquia Holmes and on twitter, @aquiaholmes.
[youtube https://www.youtube.com/watch?v=alkvu6SAMh8]