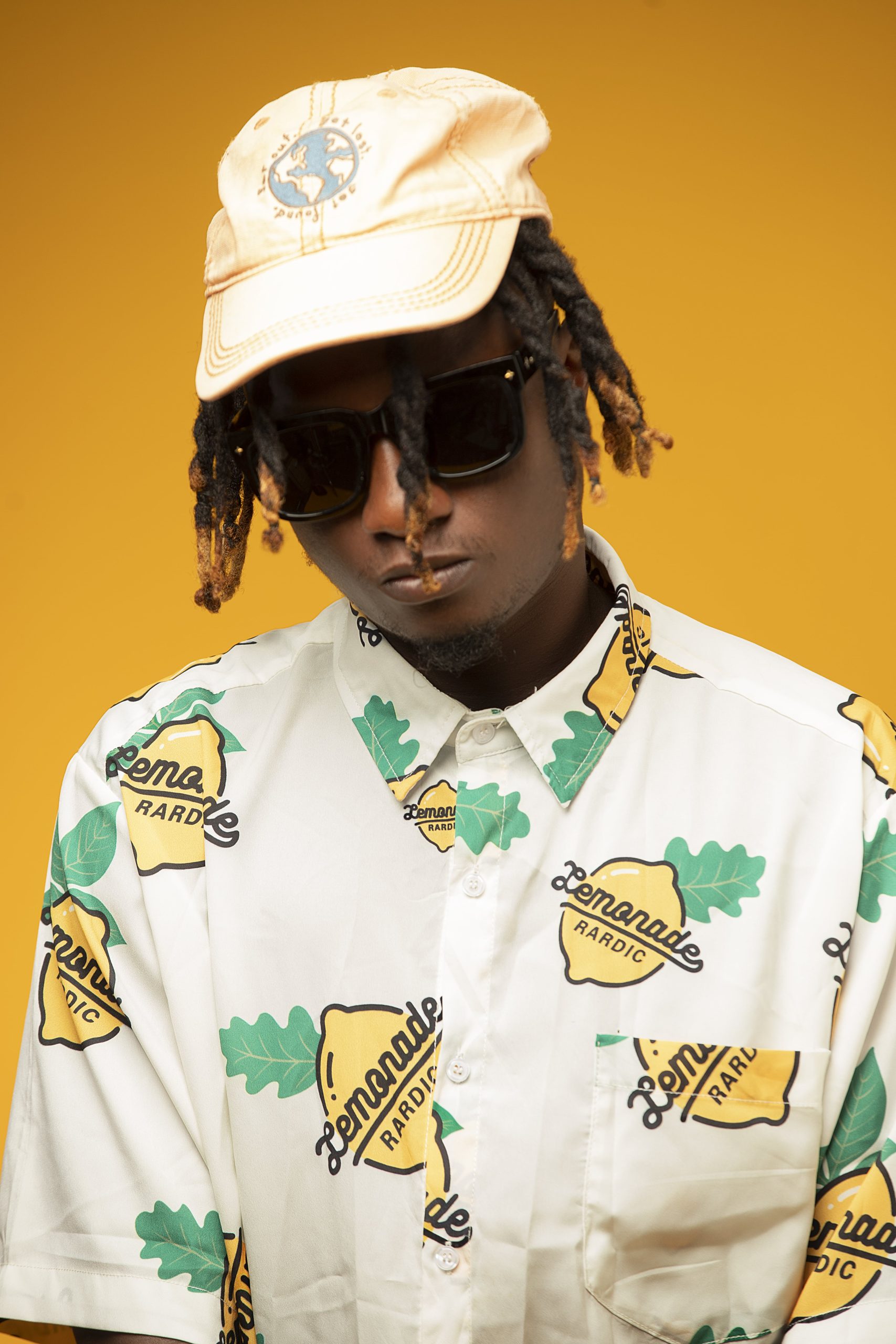 Fast-rising Ghanaian musician, Ibrahim Mohammed, better known by his stage name Hyndu, was born and raised in the vibrant town of Shama, located within the Western Region of Sekondi Takoradi in Ghana.

He completed his basic education at St. Peter's School in Shama and continued his secondary education at Diabene Secondary Technical School. Driven by his passion for technology, he pursued further studies in hardware and networking at IPMC.

Hyndu's journey into the world of music began during his time at Diabene Secondary Technical School. In a serendipitous turn of events, he had the opportunity to perform Samini's "Gyae Hye" song, thanks to the support of the school's entertainment prefect, who happened to be Egya Ampaabeng, the CEO of Western Music Awards. This experience ignited a spark within Hyndu, and he began to explore his talents as a songwriter and performer.

Since that fateful performance, Hyndu has been dedicated to honing his craft and pursuing his music career. Over the years, he has released an impressive catalogue of more than 50 songs, each showcasing his unique style and storytelling ability. Some of his notable tracks include "El Classico," "Democracy," "Parcel," "Rap Attack," "Nsem Keka," "Heaven," and "Okukuseku," among many others.

Hyndu has collaborated with various renowned artists, including Pappy Kojo, Ras Kuku, Teephlow, Ayesem, Lasmid, Nero X, Singlet, Afedzi Perry, Donzy, and more. Despite the absence of a formal record label, he has navigated the music industry with the support of his elder brother and a close-knit group of loyal friends who believe in his talent.

The talented young artiste has graced several stages, gaining recognition for his energetic and captivating performances. He has performed at events such as the "Old School Re-union" organized by Hitz FM, "Made in Tadi," "Shama Homecoming," and was a finalist in the prestigious "Mentor 2020" competition. Additionally, he has been featured on Skyy Power FM's "Yesu Asor" program and various other platforms, which have further expanded his reach.

Beyond his music career, Hyndu is also involved in the business of selling phones and their accessories. Despite his busy schedule, he finds pleasure in writing and listening to songs, as well as playing football as a form of relaxation and enjoyment.

Although he has yet to win any awards, Hyndu's talent has not gone unnoticed. He has been nominated multiple times by the prestigious Western Music Awards and is hopeful to secure victory in the future. His dedication to his craft and passion for music continue to fuel his ambition to make a significant impact in the Ghanaian music scene and beyond.
Recognizing the importance of giving back to society, Hyndu engages in philanthropic activities. He strives to help those in need on the streets and has plans to extend his support to prisons and orphanages, spreading hope and love to the less fortunate.

Hyndu, is a rising star, armed with talent, determination, and a desire to inspire through his music and philanthropy. As he continues to grow and evolve, he remains open to collaborations and opportunities that will help him showcase his talent and reach a broader audience, ultimately leaving a lasting mark in the world of music.
 By Fiifi Adinkra