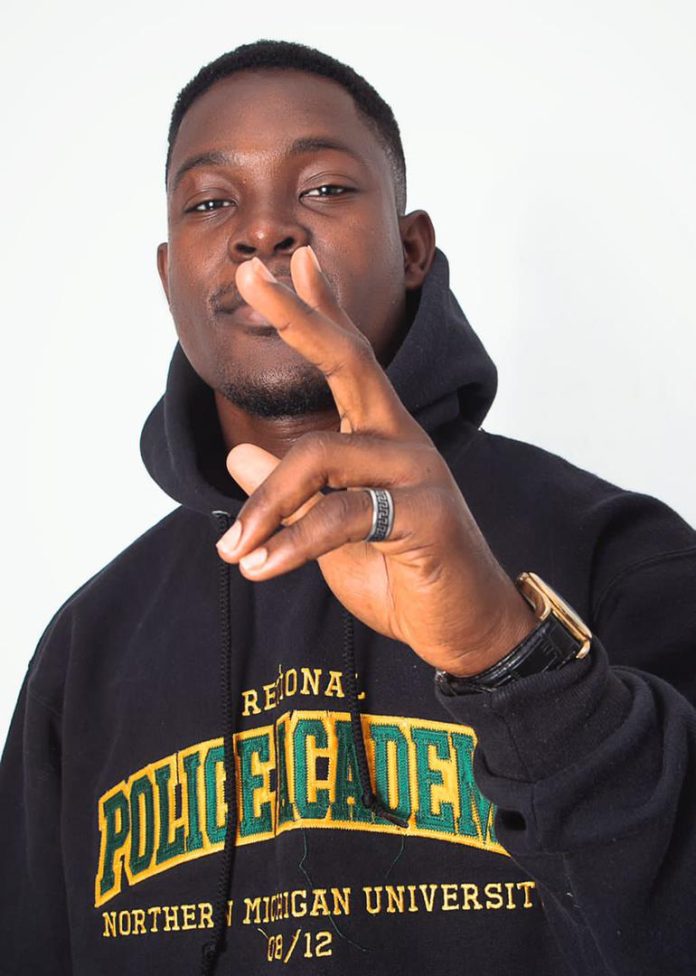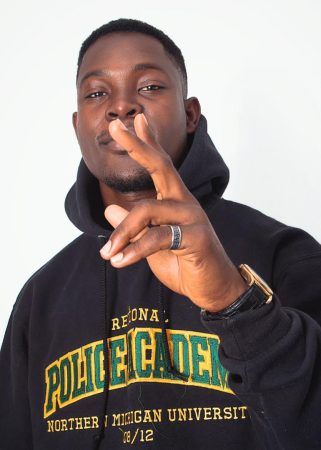 Rapper Dee Moneey released his highly anticipated 'OmanHene' album with features from Four times Ghana Music Awards Vocalist of the year EFYA, Joey B, Jay Bhad, Kwesi Arthur, O'Kenneth and Nigerian Rapper Ice Prince with 7 out of 12 tracks produced by fast-rising Producer Kid-90.
The album according to the Rapper was inspired by the loss of his father in September 2020 and had a photo of his father and a friend as the cover art for the project.
The album had production credits from several producers but one name kept appearing on the credits and it's none other than fast-rising record Producer Kid-90.
Real name Nana Ebow Attah, Kid-90 as he is mainly known as started his productions career as early as his High School Days in Winneba Senior High School.
After High School, Kid-90 finished his tertiary education with a degree in Information Studies at the University of Ghana.
Kid-90 did not take music production serious until he was done with Senior High School. Growing up in a musical family, he fell in love with the keyboard which he played at church at a tender age. The keyboard was his first love and introduction to music production and has always been a huge part of his works.
"I grew up in a musical home where all my brothers played an instrument. I play the keyboard so that's where my love for music is from and as for the producing When I was little I had this keyboard where u can just add sound together for it to sound like a beat".
In July 2021, Kid-90 participated in a workshop for music producers organized by The Youngtrepreneurs with over 15 participants.
The workshop challenged all producers to make a beat in under 2 minutes for a panel of judges headed by Afrodancehall Star Shatta Wale and Platinum Recording Producer Mix Master Garzy. Kid-90 completed the task and was judged the best producer after a 3-day workshop.
Shatta Wale praised Kid-90's work effort and beats by calling him 'blessed' and extraordinarily talented and soon will take over the production space.
In 2022, Nana Ebow Attah known by many as Kid-90 would have his big breakthrough by producing six out of the twelve-track album by Rapper Dee Moneey.
Songs such as 'Soul Tie' which featured EFYA, and drill-inspired 'Stakes' featuring Jay Bahd were all produced by Kid-90.
Prior to the release of his album, Dee Moneey worked with Kid-90 on his Omanhene E.P on the track 'Cursed With The Mone
After working on Dee Moneey's album, Kid-90 has his eyes set on his personal project which is scheduled to be released by the close of the year with big names in the rap game expected to be featured.
Kid-90 is also open to work with every set of Artiste and can be reached via his social media pages and email; [email protected]
Follow Kid-90 on Twitter @KiD90_ and on Instagram @kid90__.