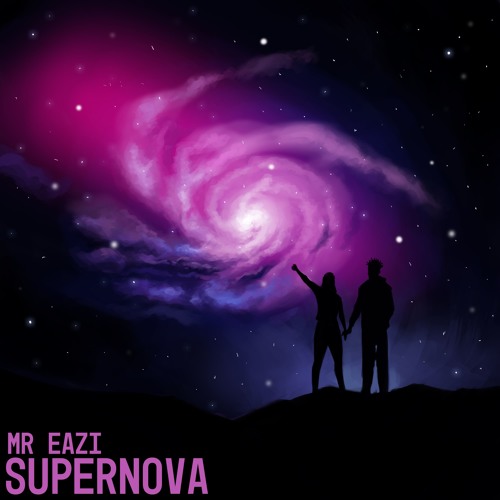 Ending the first quarter of the year on a high; Mr Eazi became one of only two African artists to perform at one of the music industry's biggest festivals – Coachella. He now drops his first single of the year, an ode to his love interest titled "Supernova". The track is produced by Dre Skull & E Kelly and sees Eazi explain he can do no wrong but be the man of his woman's dreams whilst also clothing her in the latest fashions from FashionNova.
Released independently through Eazi's lucrative record label Banku Music; the star begins to venture into more than just music this year – aiming to become a powerhouse for independent artists as he announces three new additions to his initiative 'Empawa' – distribution, publishing and live event services.
The launch of these services will take place next month (July), the distribution branch of Empawa will focus on providing label services to indie African artists and labels as well as becoming the new home for Eazi's entire catalogue of music.
Empawa Publishing will focus on the new wave of producers coming up within Africa which Eazi will also be transferring his own publishing to. Lastly 'Empawa Live' will allow artists scouted through this initiative to perform at coveted events such as; one of London's biggest Afrobeats festivals, "Party in the Park" (in conjunction with Akwaaba UK). As well as Detty Rave 3 and Mr Eazi's Soundsystem block party both taking place across Africa.
Launched last year (2018), the accelerator program has one simple mission, to uncover independent, emerging, talented artists and provide them with the resources and exposure to launch their own careers.
By partnering up with iconic figures in the music scene, Eazi intends to equip the artists with the tools, in-depth industry knowledge, network contacts and the funds to enable candidates to not only achieve their full potential but to also give them the independence to become music entrepreneurs.
Empawa will soon be opening its doors to young hopefuls within the UK in partnership with Link Up TV, scouting the next best stars of tomorrow but for now catch Mr Eazi doing what he knows best continuing his North American tour before returning to his second home, the UK for headline shows in Manchester, Birmingham and London's O2 Academy Brixton!
[ghud_music_player file_path="https://www.ghanandwom.net/wp-content/uploads/2019/06/Mr-Eazi-Supernova-GhanaNdwom.com_.mp3″ cover_path="https://www.ghanandwom.net/wp-content/uploads/2019/06/Mr-Eazi-Supernova-GhanaNdwom.com_.jpg" artiste="Mr Eazi" title="Supernova"/]
Check Out : Sister Deborah – Taking A Water (Prod. by Jeri Beatz)