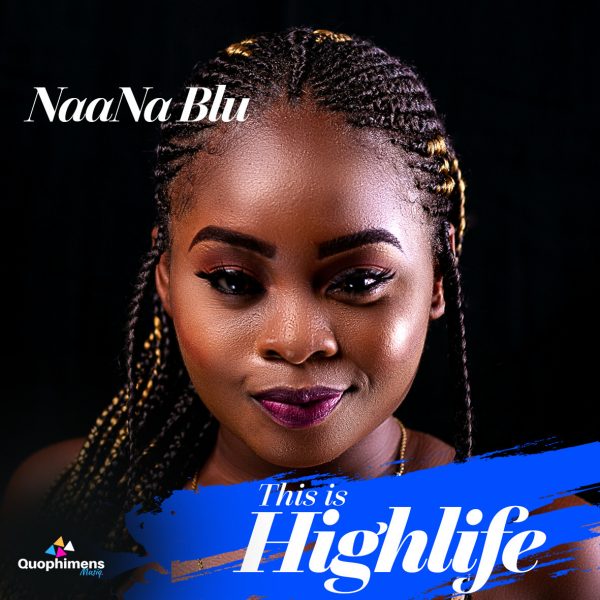 Enjoyed "Sugar cane" and "No Pressure" from NaaNa Blu? Then you are in for an even better piece of work. The multi-talented singer has created a jam that is suitable for all ages on her "This Is Highlife" EP. The EP is currently heating up Spotify, Boomplay, and Apple Music and buzzing on social media, it is also receiving massive airplay across the country.
"This Is Highlife" as the name implies is a collection of tightly woven lyrics backed by highlife sounds. On the EP is a track christened after the title "This Is Highlife" which tells the beautiful story of the music genre and honours the legends of Ghanaian Highlife music. NaaNa Blu doesn't disappoint on the other tracks either and as is unique with highlife the "You Dey Do Yourself" track shares a lesson on the importance of listening to advice.
The EP also features tracks like "Odo Asem" a borga highlife tune that talks about the  resilience of love and "Highlife Dance" which can be classified as a comical jama tune that will leave you dancing on your feet and exciting your soul. Last but not the least is "Ohia" – a cover of the song by the famous Kaikaku Band which talks about how necessity is the mother of invention.
Click on the links below and enjoy the beautiful tracks. Send us a message on which track you enjoyed most.
Links:
Listen Now: https://lnk.to/CruxNaaNaBlu-ThisIsHighlife
Instagram: https://instagram.com/naanabluonline
Boomplay: https://www.boomplay.com/albums/16836334?from=search
Apple Music: https://cutt.ly/AppleNaaNaBlu-ThisIsHighlife
Facebook: https://facebook.com/naanabluonline
Twitter: https://twitter.com/naanabluonline
YouTube: https://cutt.ly/ThisIsHighlifeEP