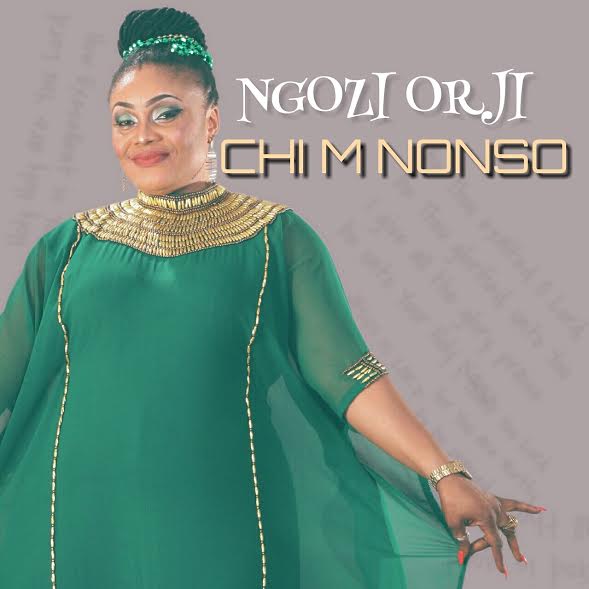 Ngozi Orji breaks into the Ghanaian market with her two new singles "Chi No Nso" and "Ni'Me Jehovah".
Both singles released in Nigeria few days ago is steadily making its way unto the Ghanaian airwaves as well.
Check Out : Cabum – Em But Me (Official Video)
The prolific Gospel singer who doubles as an Actress, says, she seeks to grow herself more spiritually through the power of music and positive influence more people through her refined lyrics.
The 2 singles she says is part of studio works in progress to put up an album.
She took time to explain the concept of the songs:
"Chi M NoNso", the first single which she sang in Ibo language literally means "My God Is Near". In her own words, "my God is always near and I trust in Him always. When your enemies gather against you, because it is not the congregation of God, they will fail. Our God is always closer to us." An official video she shot for it in South Africa is due to be out soon. This song was produced by Leo'nel who is also an artiste, from Nigeria.
The 2nd song "Ni"Me Jehovah" features Veteran Ghanaian Singer Obiba Sly Collins.
Title means "I Run Into Jehovah", she says. It is a worship medley that everyone can use to praise The Almighty God. It was recorded here in Ghana at JMorg Studios.
"All my songs are inspired by God, hence doing gospel music. My desire is to worship God and from my life experiences, I. Put lyrics together to recount those tales. Working with Sly Collins, you know he is an old hand in the music industry. He featured me in a previous song (his song) titled 'Dominion' with an official video shot for it which is already on YouTube and got on TV too. I have known him for years, way back in Nigeria and we've been good friends for a long time."
On how she would be able to double-role-play between her acting career and the music job, she was quick to add that," I am throwing some focus on the music now so as to build my own identity and as well do a repackaging. I still double role play in acting. That doesn't mean that side of me in acting would be cut off. There are people who do multiple Jobs and still run it well. It doesn't mean I am throwing one side away. My desire is to worship God with my songs; my desire also is to get people connected to God through my songs and ministrations. I have God so I am very hopeful of the journey".
Ngozi Orji is wife of Veteran and celebrated Nigerian Actor, Zack Orji.
Facebook: Ngozi Orji
Instagram: @RealNgoziOrji
Twitter: @RealNgoziOrji
Ngozi Orji – Chi M NoNso (Prod. by Leo'Nel) [Download] 
Ngozi Orji – Ni"Me Jehovah (Feat. Sly Collins) (Prod. by JMorg Studios) [Download]