Dallas, Texas – On November 3, 2023, Nini Amerlise, the recent recipient of the "Model of the Decade" award from the African Fashion Industry Award (AFIA), celebrates her 30th birthday with a Royal Excellence Soiree in Dallas, Texas. This exclusive event represents a pivotal moment in her career, honoring her illustrious journey as a renowned supermodel and enterprising professional.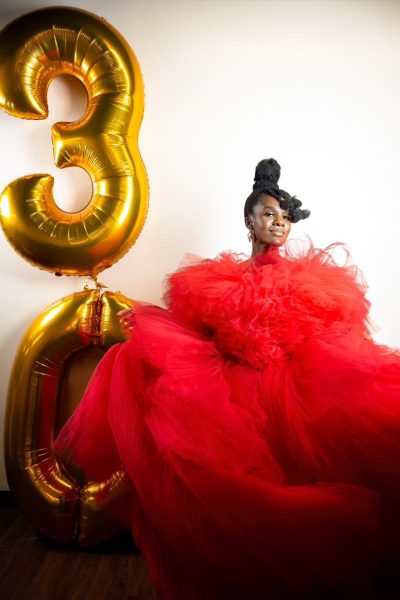 Nini Amerlise's versatile career spans various roles – an entrepreneur, actress, and Travel Africa Network TV host. Her breakthrough came as the winner of Supermodel Canada Season one. Her global presence is underscored by appearances on "Stitched" Fashion competition on Slice TV and features in leading publications like NBC, Fox News, CBS, CTV, Vogue UK, The Daily Mail, Hype Hair Magazine, Glamour Magazine, Glam Africa Magazine, Jamaican Gleaner, Men's Health South Africa, Black Beauty and Hair Magazine, among numerous others. Additionally, she holds the positions of Director at Creative Agency NA Management and Founder of We Are Royals Inc.
The "Model of the Decade" accolade stands as a testament to Nini Amerlise's character, poise, and excellence in the fashion industry. Her success transcends conventional beauty, rooted deeply in her unwavering faith in Jesus Christ, guiding her throughout her career.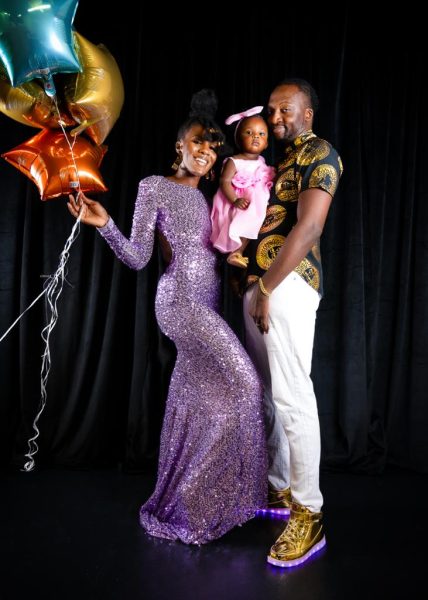 Before her milestone birthday celebration, Nini Amerlise added a touch of elegance to the fashion world with a captivating pre-birthday photoshoot, skillfully crafted by celebrated photographers Darrell Antone and Sean Do. This photoshoot showcased exquisite attire designed by Eloo, Takai by Angela, and ISA O, all harmonizing perfectly with the essence of the Nini brand – characterized by integrity, authenticity, elegance, and excellence.
The Royal Excellence Soiree features esteemed guests, including B'kem, an award-winning artist and Nini's husband. The event is powered by the charitable organization "We Are Royals Inc," with a commitment to funding a semester of education for three underprivileged girls in Ghana. NA Management Inc collaborates with Venueiztic and Colorful Air to realize the event, ensuring a sophisticated ambiance through elegant decor curated by Shama, CEO of Venueiztic, and Colorful Air.
The night's proceedings, overseen by Queen Amina, Founder & CEO of the Vigor Awards International and WidaFest, include musical performances, heartfelt toasts, and speeches honoring Nini's remarkable journey. The evening begins with a red carpet entrance, offering guests photo opportunities, followed by a networking mixer with refreshing juice bars and a remarkable hand-passed or buffet-style dinner.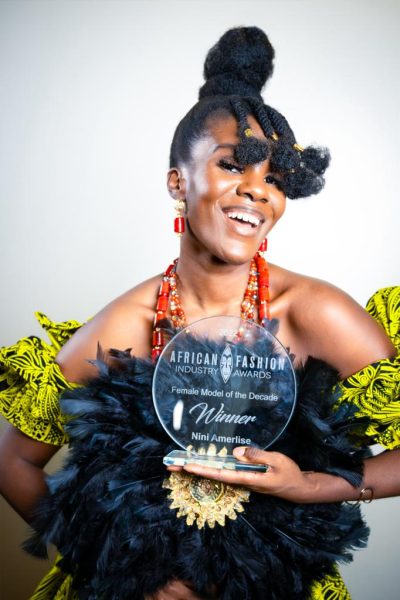 Nini Amerlise, on the threshold of her 30th birthday, reflects on a decade of growth and international success in the media industry, alongside her husband. She eagerly anticipates further milestones in her thirties, envisioning growth in marriage, family, media, entrepreneurship, and more.
Event Details:
• Date: November 3, 2023
Location: Dallas, T exas (Private Invite-Only Event)
Powered by: We Are Royals Inc
Decor by: Venueiztic and Colorful Air
Partners: NA Management Inc, Venueiztic, Colorful Air
Model of the Decade Award Presented by: African Fashion Industry Award (AFIA)For media inquiries and further information, please contact:
Media Leads: Sean Do and Thomas Almholt
Events Coordinator: T aramazing
Assistant Events Planner: Eunice "Koko" WamahJoin us to celebrate Nini Amerlise's 30th birthday and a decade of modeling excellence at the Royal Excellence Soiree, promising an evening of glamour and inspiration.About Nini Amerlise
Nini Amerlise is an international supermodel and recent winner of the "Model of the Decade" award presented by the African Fashion Industry Award (AFIA). Her success in the fashion industry is not only a testament to her beauty but also to her unwavering faith in Jesus Christ.
Learn more at www.niniamerlise.com
About We Are Royals Inc (W.A.R.):
We Are Royals Inc (W.A.R.) has a mission to develop self-esteem and confidence in youth through education, storytelling, and the arts. With its headquarters in Canada and branches in various parts of Africa, including Ghana, and the USA, the organization specifically focuses on providing educational opportunities for underprivileged girls in its Ghana division. This event supports their initiative to fund a semester of education for three girls in pursuit of this vital mission.
Learn more at www.weareroyals.org