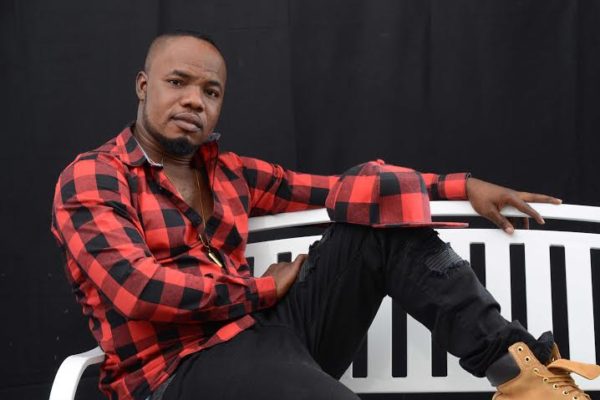 Every year, a new wave of artists wash up in our Twitter mentions, pop up on Facebook timelines, flood our email inboxes, get massive airplay and strike it lucky on YouTube with crazy views and this is what will happen to new artiste – Oga Bos (OB).
Oga Bos rise hasn't been overly quick—but his new song(s) is sure to rack up tens of thousands streams on SoundCloud—but perhaps most importantly, his buzz worldwide.
Oga Bos song 'Adey Like Am' featuring Don Itchy produced by Tema's finest sound engineer Killbeatz will hypnotize audiences anytime its been played or heard.
After countless months of constructing his music, Oga Bos has now found the sound he wants and has perfected the song – 'Adey Like Am'. The 'Adey Like Am' is emotional, striking, enigmatic, fun and action-packed.
Oga Bos is a skilled rapper of his art. He originates from Half Assin, a small town in the Western Region where a lot doesn't happen much, but that doesn't mean there aren't dreamers and succeeders like this Oga Bos.
With a music video coming out soon for "Adey Like Am" as well, he is truly forming a story line for his masterpiece like a professional.
Oga Bos truly developed his own unique sound and vision. His upcoming music video was produced and directed by award winning director – Clarence Peters, so you can expect the state-of-the-art visuals in some few weeks.
Oga Bos is paving his own lane and sounds, pulling up from influences like Diddy, Biggy, 2 Pac and Jay-Z while collaborating with more well known artistes like Sarkodie, Stonebwoy, Mr. Eazi and more.
With a little more precision, and a hit(s) under his belt, Oga Bos's success is almost imminent.
Remember that anytime you hear the song – 'Adey Like Am', remember it was crafted by Oga Bos.
Facebook Page – OB Nation
Instagram – obnationgh
Twitter – obnationgh
Snapchat – obnationgh
[soundcloud url="https://api.soundcloud.com/tracks/273640057″ params="auto_play=false&hide_related=false&show_comments=true&show_user=true&show_reposts=false&visual=true" width="100%" height="450″ iframe="true" /]