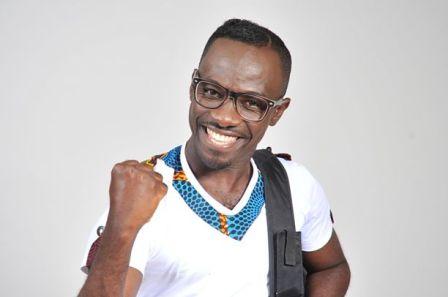 Award-winning cinematographer, John Passah is of the conviction that, topping all other 2016 music videos released is Okyeame Kwame's 'Small Small'.
The Board at 4Syte Music Video Awards is of the conviction that 'Small Small' is too small to soar, so it crams it in between two categories miserably.
Not to ride on this assertion or sentiments from other disheartened artistes, but if the referees are sticking to the laws of the game, Okyeame Kwame's video for his song  'Small Small' is complete enough in all areas of a video production; namely photography, concept, locations, set designs, directing, editing and effects, properties etc.
The star-studded video carrying a good appeal makes a good cut across all the markers of an outstanding production.
It tells an amazing childhood love story that triumphs into a grand wedding. It does so in the most unique way to marry the song's concept.
It's photography takes us through the colour transition for television, starting from monochrome and shifting to true color. It further employs topnotch, high definition resolutions to capture the most refreshing shots from different points of view and angles.
Costuming in there makes a true reflection of the moment. From each portion of time highlighted in the video, there was a befitting costume to match. The characters making appearances from the moments of 1969, to the 80's, through to the current times including the Navy wedding scenes  were accurately clothed to match the times and occasions.
More deserving of this project is in its use of properties.  The opening scenes show a 1964 Mercedes Convertible. In the 70's scenes is a Ford Mustang as used in James Bond's 'A Spy Who Loves Me'. Then comes the use of a Barracuda to represent the 1980 moments of the video; the most trendy vehicle at the time, apparently.
Arts directing was done by global award winning Prince Hilton to complement the contributions of a  professional costumer, the coordinating of the naval wedding ceremony scenes by a Navy Officer. Gyo Gyimah of Phamous Films directs the  videography and editing too well to be  trumped over in the nominations.
We have seen "Small Small" hit the major screens in and out of the country;  and stealing international recognition.
It therefore comes as a rude shock that in recognition for music video producers and artistes, the video "Small Small" makes almost no cut in this year's 4syte Music Video Awards. Here now, is a prophet without honour in his own town.
When the award-winning Cinematographer John Passah who doubles as head of photography department of TV3 Network made a bold declaration that 'Small Small is the best video in 2016' it was not only a pat in the back to the production brains, but an implied soothsay that the board at 4Syte Music Video Awards have little appreciation of artistry, creativity and fairness.
Shoving two nominations down the throat of the artiste appears more compensatory than honorable. It does not only dent the already marginalized integrity of organisers, it also gets artistes shoving their creativity and efforts down their own throat.
Running your finger through the 'Best Collaboration Video', 'Best Directed Video', 'Best Photography', and not stopped in your tracks by this video on these lists may be another exposure of the ills in a porous awards system.
Expressions of dissatisfaction will forever remained tied to the strings of award schemes at the release of nominations and certainly after winners' declaration. They will take the natural course of getting awashed with the passing of time. But disappointments on deserving works are indelible.  Genuine denials as this one on our hands leave us asking, WHY? HOW? WHO?
If category definitions are anything to go by, 'Small Small' would make a smooth crawl into its befitting category without hustle. And it if there exists any definitions at all, we would be getting a good yardstick to give deserving performers their due.