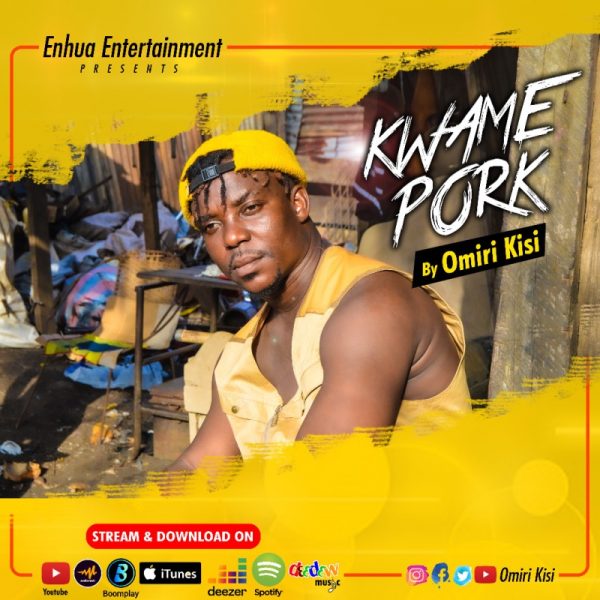 A new dawn is here, a new generation of young artistes are taking over the Ghana music scene with a whole different vibe, right from the north down to the south.
From the Camp of Enhua Entertainment, Omiri Kisi (Name of Artiste) is out with a latest titled "KWAME PORK"
The song speaks to the general struggles in life, coupled with the fake love and support shown by friends and family in our individual hustles, the song is relatable by both young and old, with its deep lyrics and bar for bar punches that speaks to the core of Rap Music.
Let me not bore you with the long explanations, listen and download the song for your own judgement.
Omiri Kisi – Kwame Pork [Download]