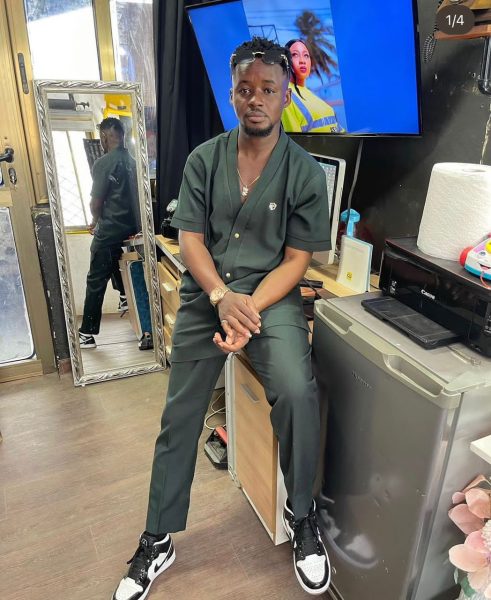 There is an indescribable feeling associated with capturing a moment, frozen in time, that speaks a sincere truth or tells an ardent tale. This distinct magnetism is admirably embodied by the highly praised and well established Benjamin Nii Adjei Laryea better known as Oneclick Photography.

This prodigious entity has become synonymous with both quality and creativity in the frenzied field of photography within the vibrant landscapes of Ghana. His brand name echoes in the eaves of celebrities' residences and reverberates within the hallways of glossy magazines, proclaiming the tale of an atelier that has captured the very essence of Ghana's A-list personas.

The brand, under the eponymous brand Oneclick, caught the limelight for his spirited and meticulous photographic style, eliciting the admiration and attention of diverse spectators. Among his cherished clientele are some of Ghana's most loved and celebrated personas, from the entertainment world to society's elite.

Amid the echo of camera shutters and the soft hum of studio lights, Oneclick Photography has distilled captivating visuals of Sarkodie, the multi-talented rapper whose songs have harmonised with the heartstrings of music aficionados globally. He captured the man behind the music, allowing his personality to radiate through his camera lens and into our hearts.

Record producer Possi Gee, another personality gracing the Oneclick portfolio, has been portrayed with an ideal blend of charisma and charm, encapsulating his passionate musical aura. His sharp profile, captured in stunning detail, narrates the journey of a man immersed in the throbbing rhythm of music.

He showcased Samira Adams, the actress and model who has taken the fashion and film world by storm. He encapsulated her intensity, her strong stance echoing a confident stride on international runways, while maintaining her elegance and grace.

From the audacious Afia Schwarzenegger whose jovial spirit brightens the room to the smart and suave Toosweet Annan, whose sophisticated appeal is hard to resist, Oneclick has epitomised their personas in visual masterpieces. Simultaneously, he has done justice to the radiant beauty of actresses like Benedicta Gafah, Jackie Appiah, and Juliet Ibrahim.


A special mention must be given to the mesmerising vocalist-actress Becca, and fashion influencer Akosua Vee. Becca's euphonious voice seems to resonate in her portraits; meanwhile, Akosua Vee's electric style and authentic flair are strikingly captured to reflect her vibrant persona. Oneclick Photography, through sophisticated lenses, celebrates their admirable individuality and profound talent.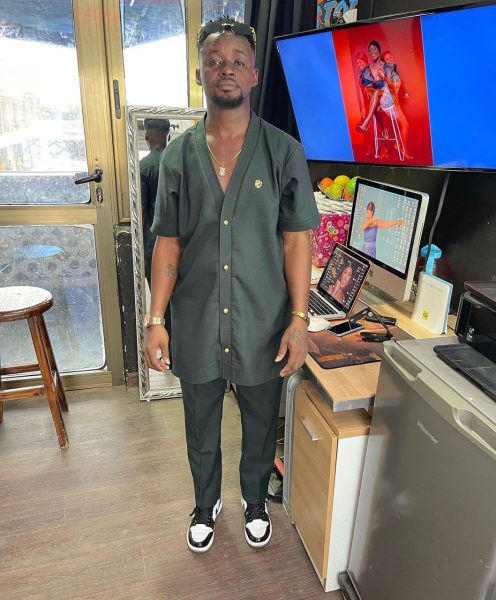 The roll call of the elite doesn't end with the affable Mix Master Garzy whose dynamic energy bounces off each portrait, or the expressively melodic Sista Afia and her enticing aura of simplicity and sophistication. His work with the beloved television presenter Stacy Amoateng is a timeless testament to her charisma.


Oneclick Photography's narrative is deeply etched in each image, capturing the authenticity of the celebrities he has worked with. The celebrity portraits are high-quality, aesthetic behemoths, evidently composed with meticulous attention to detail and perspicacious skill.

Aside the aforementioned name, Oneclick has also worked with Nana Ama Mcbrown, CEO of WatsUP TV ABD Traore, Epixode, SDK, Wisa Greid, Yaa Jackson, Sugatiti, Sexy Juicee, Helen Asante, Moesha Bobuong, Galaxy, Methmix, Fancy Gadam, Ephraim, Opanka, Praye, just to mention a few.

Beyond the glitz and glam of celebrity photography, Oneclick has maintained his core values of quality, creativity, and honesty. Upholding such standards while capturing the glamorous, eccentric, pulsating and dynamic personas of his celebrity clientele, he has cemented his lasting impression and reputation as one of Ghana's premium professional photography service provider.

The narrative weaves together the visual storytelling prowess and technical excellence held by him and his team, showcasing the radiant tapestry of Ghanaian celebrities. This essentially reflects Oneclick Photography's journey towards becoming Ghana's most vibrant and sought-after professional photographers. With click after click, Oneclick continues to narrate enchanting stories, capturing the essences and immortalising the moments which define their captivating subjects.

Written by: John Claude Tamakloe.