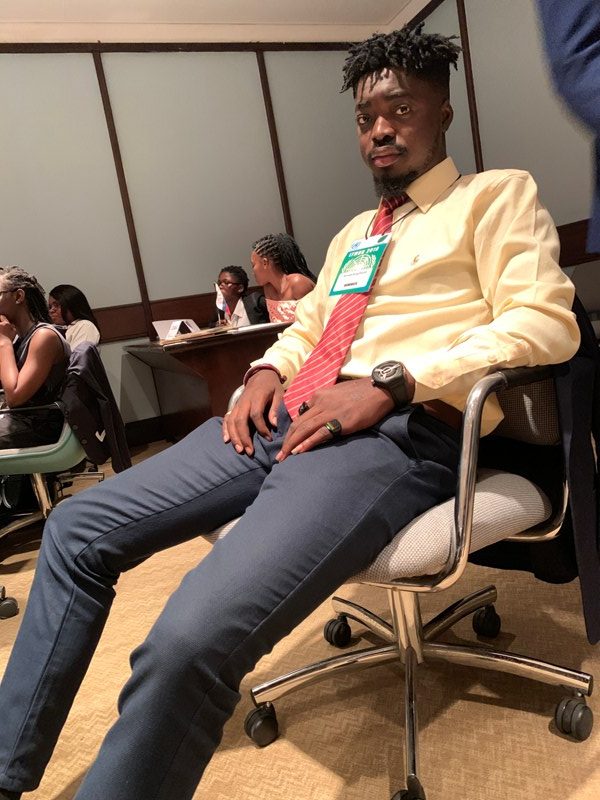 Ghanaian blogger, promoter, road manager and publicist Amoah King David professinally known as Owen Ghana has been honoured with the Verbal Commendation award at the just ended Life-Link Model United Nations which took place in Accra from July 16th to 18th at the Accra international conference centre.
The conference hosted people from different tertiary institutions across Africa where participants represented various countries across the globe. Owen Ghana was part of the Social, Cultural and Humanitarian Committee where his team was tasked to discuss 'Strengthening Humanitarian and Disaster Relieve Assistance; Multilateral Efforts of Member States to Save Life.'
Check Out : Joey B – La Familia (Feat. Kwesi Arthur & Sarkodie) (Official Video)
Owen Ghana in a post on his IG handle described how happy he is to partake in such a life changing program with his peers who are equally geared to make a change across the world in affecting lives positively.
' This journey I'm starting today will cause a change and trust me I'm more than happy to affect people and how they live positively. Today marks the beginning of such an amazing journey.
Life-Link Model United Nations 🇺🇳"
Though young in the blogging industry, Owen Ghana is known to be one of the most influential bloggers in Ghana with an appreciable number of following on his social media platforms.