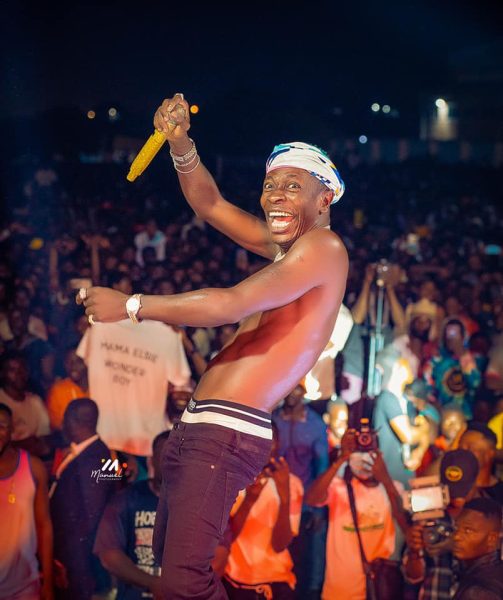 Information reaching GhanaNdwom.net indicates that the pastor who prophesied the shooting of dancehall king Shatta Wale has been arrested by the Ghana Police Service. Radio Show host of Accra Fm's midmorning show Nana Romeo confirmed this in a video.
In the video, Nana Romeo made mention that the Prophet Stephen Akwasi who is popularly known as Jesus Ahuofe was picked up at the premises of Accra Fm. Weeks earlier the prophet made a prophecy on Accra Fm that Shatta Wale will be shot on the 18th of October 2021 if he doesn't pray hard.
Just by coincidence, on the 18th of October, an unconfirmed report was wildly being spread on social media that Shatta Wale had been shot by some unidentified gunmen. The news spread around like wild fire and the Ghana Police Service even issued a statement on their Facebook profile. It turned out to be a hoax though.
We are waiting to see the end result of all of this. Check out this video down here below of Jesus Ahuofe being taken away by the police.
View this post on Instagram