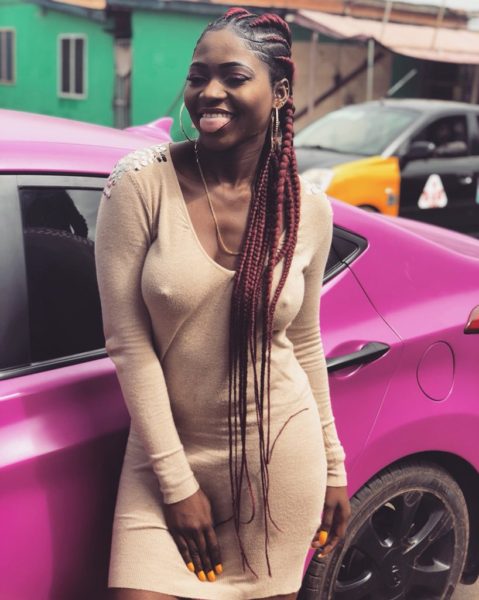 Tina Destiny Jjorm is the name of the gorgeous, intelligent, sexy artiste and entrepreneur.
From my interactions with her, J Jorm, as she is fondly known, comes across as a truly hardworking young lady with great potential. She is quickly on the rise to be one of the most sought after commercial artiste in Africa.
She is originally from Ho but currently base in Accra doing her projects and working. She has come a long way from her humble beginnings, but she is still rooted to her culture.
This is not the first time J Jorm is making headlines, she first took up modeling only as a hobby, but when she got her first breakthrough in the industry by releasing is first single "Inspirations" in 2014, and later appointed as a brand ambassador for African Bikini and Accessories Fashion Show.
Since then, she has been steadily rising in the industry.
She achieved as the CEO of J Jorm Shoppers.
Her passed experiences have taught her to be more responsible and focused, and now these enigmatic traits are helping her professionally — be it walking the ramp, photo shoots and even composing her music.
Though she comes from a place where people of the region are mostly food lovers, J Jorm eats a very restricted diet and does a regimented workout to keep herself in shape.
Young talented Afro-pop & Soulful Ghanaian songstress has been more than a success journey; she's a living example of passion turned into a blossoming career. Just like any other person in the entertainment industry, things were never easy for her. But, she never gave up. She had a battle within herself; embracing her real identity versus conforming to society's standards of beauty. She has since become a confident lady who's taking on life with a totally different persona, one filled with hope and positive energy.
Follow her on: Twitter: @J_jorm, Instagram: @itz_jjorm
Check out some gorgeous photos of her below;
Written by: Nana Kesse | www.nanakesse.com