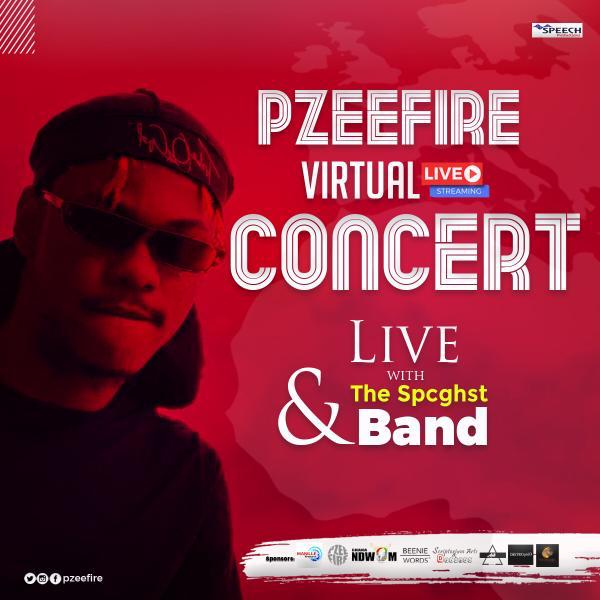 In recent times, staging a virtual concert has now become a necessary evil for those in the creative space especially musicians who have the clout to command numbers with their exceptional online performance (presence) since music is all about entertainment, numbers, digital sales and influence.
That being said, progressive protean singer, rapper and songwriter Pzeefire is slated to go on a virtual concert showing live on ETV Ghana coming Sunday 23/8/2020 with The SpcGhst Band powered by Speech Production.
Pzee promises nothing less of an impressive stage craft with a playlist of songs that perfectly reflects both the depth and immense breadth of love and music expressions in such a way that exudes incredible confidence, stage presence, audience interaction, vocal application, energy, endurance and a great synergy with his band.
Check Out : Castro – My Lord is Good (Feat BB Da Boy Wonda)
The singer who is currently promoting "Suffer Suffer" a freedom song for Mama Africa is also laced up to release a new single titled "Fire" on 4/9/2020 but a pre-save link is made available for fans who are highly in anticipation to enjoy the banger before its official release. Click here to choose your preferred music service to pre-save:
Get interactive with him on all social media platforms:
Facebook: Pzeefire
Twitter: Pzeefire
Instagram: Pzeefire