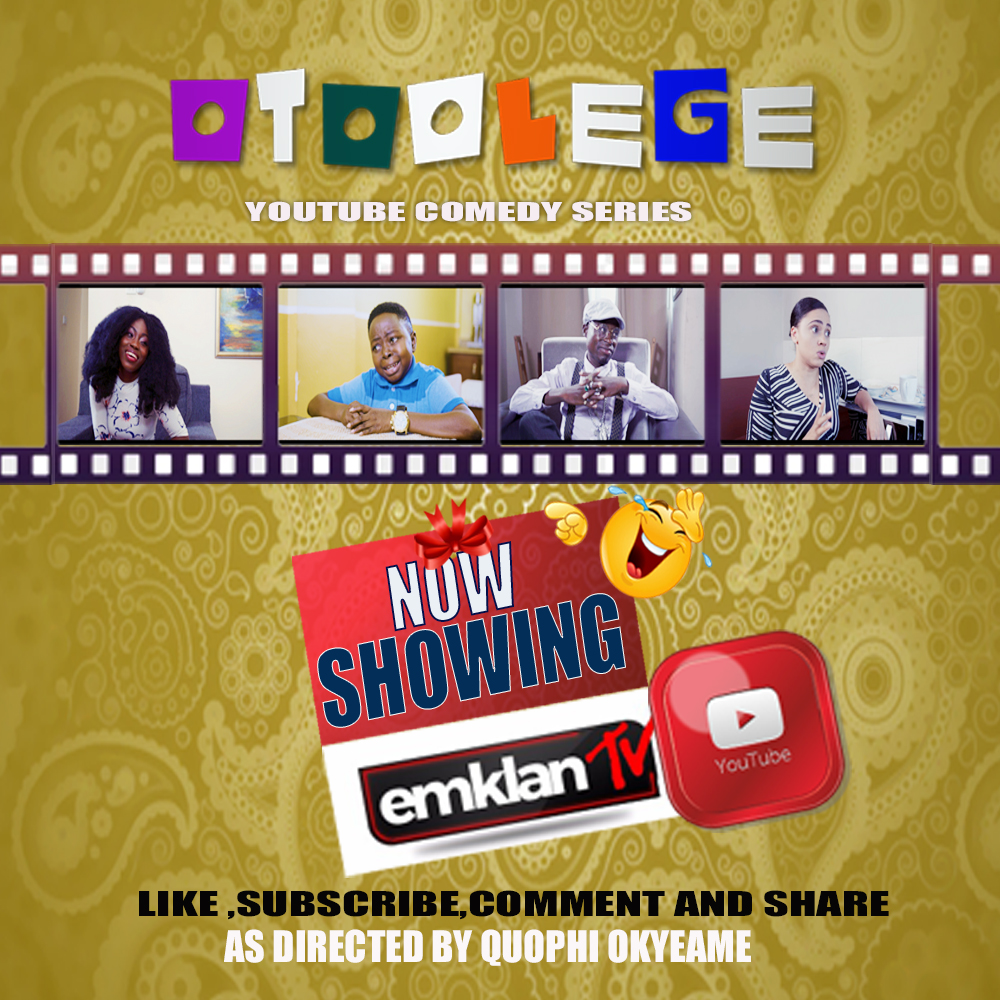 8th of March 2019 saw the release of Quophi Okyeame's Otoolege, a short skit series written and directed by Quophi Okyeame for his Emklan Media Production outfit.
The comedy driven series was specially created to be aired on his youtube channel, EMKLANTV.
Otoolege is a story of love, sex and money. It plays out how these elements of life give us the twists and turns as humans.
In an effort also to unearth new talents, the four major cast series is filled with fresh and new faces who have proven themselves by their unmatched performance to tell the hilarious story.
The cast includes Loretta Asare Bediako (Lorty) Joseph Pamfo (Taller) Mary Khan (Yaa Broni) and Richard Baffuor Akoto (Togo Borga).
Otoolege is a weekly show and releases a new episode every Friday on the Emklantv Channel
Click on link to watch Otoolege.
https://youtu.be/JsDA9rtSiXE