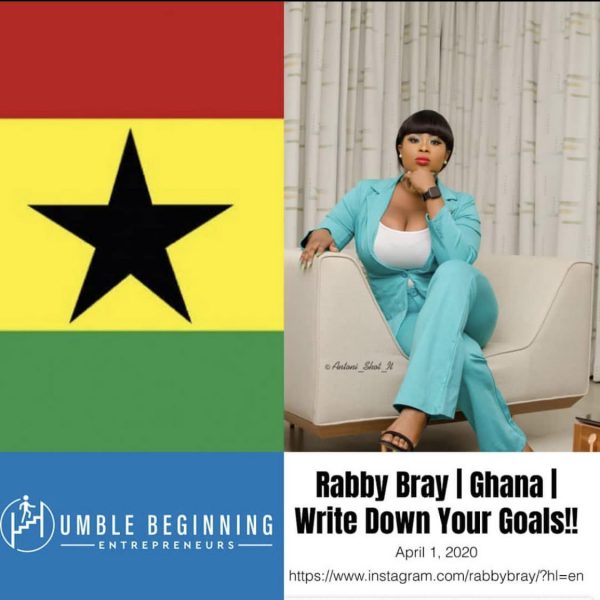 Ghanaian Actress and Film Producer Ewurabena Braye popularly known as Rabby Bray has been recognized for her contribution to the growth of the movie industry by the Humble Beginning Entrepreneurs (HBE) Magazine.
The Humble Beginning Entrepreneurs Magazine which is based in Ontario, Canada aims to celebrate people from all over the world excelling in their various fields.
The latest edition of the HBE Magazine features young Ghanaian Actress and Film Producer Rabby Bray who has been in the movie industry for over 10 years and also doubles as a Real Estate consultant.
Check Out : Edoh Yat – Wind (Prod by Damage)
The Actress has featured and several movies in and outside Ghana and produced a few on her own. Passionate about the growth and development of the movie industry in Ghana, she has self financed and supported projects in Ghana.
In this feature, Rabby speaks about the challenges and struggles that she has experienced over the years as an Actress/ Producer, what motivates her to do what she does and a few things about her personal goals and more.