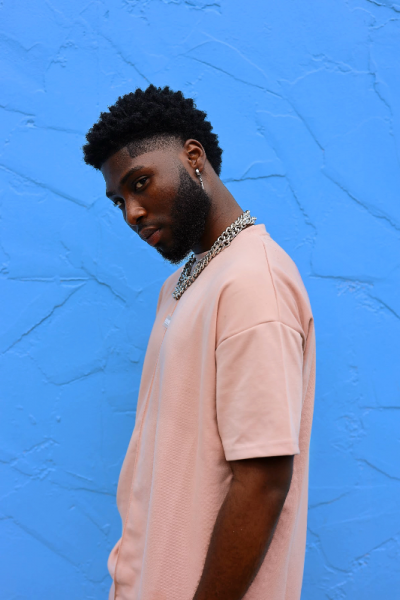 US-based Ghanaian versatile artiste and first signee on Extrial Music label owned by Mugeez of R2BEES, Tecknikal says his recent song 'Rain or Shine' best fit for a prolific Afro Love song genre.
'Rain or Shine' which was released with its visuals earlier this September, was written and sung by Tecknikal who according to him presents a different approach to creating unique African songs with a love theme.
He said, "I felt my song 'Rain or Shine' was a different approach to creating true African love songs compared to the sound Ghanaians are used to. I am also confident it has the potential to travel far to gain relevance, due to its lyrical strength, the arrangement of beats and the originality of the entire production".
Recounting how the song was created, he said "I was in the studio with Mikemillzonem the producer, just listening to various beats, but then I had asked him to whip up something new for me to vibe with. So when he started putting it together, the first melody for 'rain or shine' came in mind and I just ran with it. The switch in a tempo where the hook part comes in inspired the lyrics because I was just going with the flow of the rhythm. I wasn't sure at what the title should be but then after numerous listens to the song I figured it should be something simple but also reflects on what the message of the song is, that is reassurance. And that's how I came up with the title "rain or shine"
According to him, he started working on this masterpiece from last year in August when he came to Ghana when he met the song producer Mikemillzonem for a session. "That was when the song was recorded, it wasn't until June of this year that my team and I decided to put it out. I felt it was a different approach to love songs compared to the sound Ghanaians are used to, but I was also confident it has potential. I also tried my best to find a director who could express the feel of the song in visual form, that was Mr. Victorious of victorious films and we made magic together."
'Rain or Shine' which is his third song under Extrial Music label after its release has gained lots of acceptance on-air and online. His previous songs are 'Fantasy', Chan Chan Lady' and his recent song 'Rain or Shine'
He takes his musical inspiration from his birthplace Ghana, which he says is the birthplace of Highlife music. "I left Ghana when I was 15 but it will always be my home. Most of my musical inspiration roots in Ghana"
He added that he wanted to pay tribute to his roots, which he most definitely did with this and all of his songs.