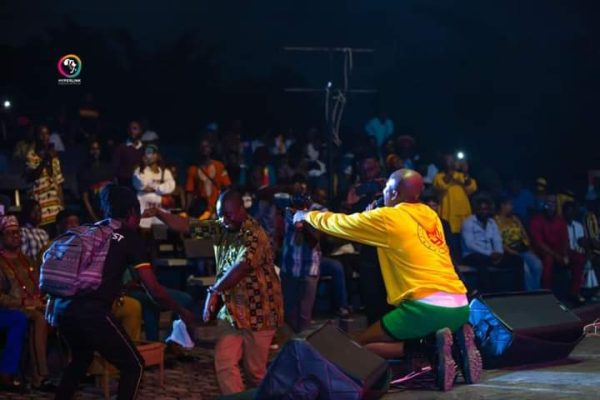 Ghanaian female Reggae, Dancehall & Afrobeats power house Renner Nana Efuah Mercy known in showbiz circles as RENNER was a special guest and performer on Blakk Rasta's Kuchoko Roots Festival at Alliance Francaise in Accra.
Renner mouted the stage and she redefined and set the tone and bar for all performances for the night. She gave the audience their money worth kind of flawless performance. A mind blowing live band performance it was.
Her vocal delivery, stage presence, attitude, crowd and band control was just spectacular and exceptional.
Fact that she is still a young girl even makes it more pleasing.
RENNER is undoubtedly one big GHANA BLACKSTAR for the present and future.
Watch Renner's full performance here

Socials:
Instagram: @rennermusic
Tik Tok: @rennermusic
Facebook: RennerMusic
YouTube: Renner Music
Twitter: @rennergh
All Digital Stores: Renner