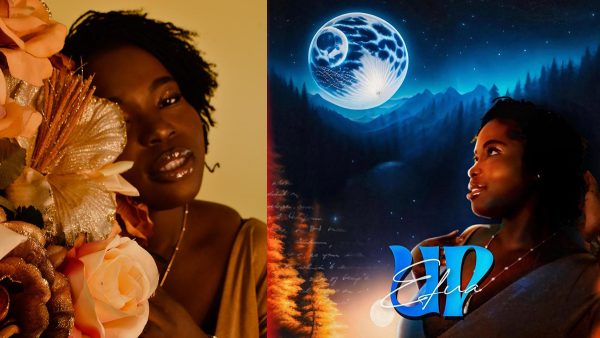 Renowned USA-based Ghanaian songstress, Efua has just released her highly anticipated new single, "Up," a captivating and empowering track that marks a significant milestone in her musical journey.
The release of this uplifting song serves as a testament to Efua's resilience and determination in overcoming challenges and pursuing her dreams. Stream 'UP' on your preferred platform here.
Efua recently experienced a remarkable full circle moment when she had the extraordinary opportunity to open for her idol, the renowned artist Ne-Yo.
The experience was a realization of a long-standing aspiration for Efua, who had admired Ne-Yo and eagerly yearned for an encounter with him.
The profound joy she felt during this momentous occasion further solidified her dedication to her craft and inspired her to create music that resonates with others on a deeper level.
"Up," Efua's latest single, is a soul-stirring composition that aims to uplift listeners and convey a powerful message of perseverance and triumph as exemplified by her Ne-Yo encounter.
The song serves as a testament to Efua's unwavering belief that, regardless of the challenges she has faced, it is now her time to rise and soar to new heights.
With its infectious melodies, captivating lyrics, and Efua's remarkable vocal prowess, "Up" has the potential to become an anthem of empowerment for audiences worldwide.
The release of "Up" marks the first glimpse into Efua's highly anticipated Afropop EP, set to drop this summer. This forthcoming EP promises to showcase Efua's versatility as an artist, blending vibrant Afrocentric rhythms with her distinctive vocal style and heartfelt storytelling.
Fans can expect a collection of songs that embody Efua's personal experiences, cultural influences, and her innate ability to connect with listeners on a profound level.
As the reigning Ghana Music Awards USA Afro Pop Song of the Year winner, Efua has proven her undeniable talent and captivating stage presence.
It comes as no surprise that she has once again been nominated in the same prestigious awards scheme, further solidifying her position as a promising artiste.
"Up" is now available for streaming on all major platforms, including Spotify, Apple Music, and SoundCloud. Listeners are encouraged to follow Efua on social media and visit her official website to stay updated on her musical endeavors and forthcoming EP release.
Stream her latest single here , visit her website and get interactive via her socials below:
Facebook: @efuamusic
Instagram: @efuamusicofficial