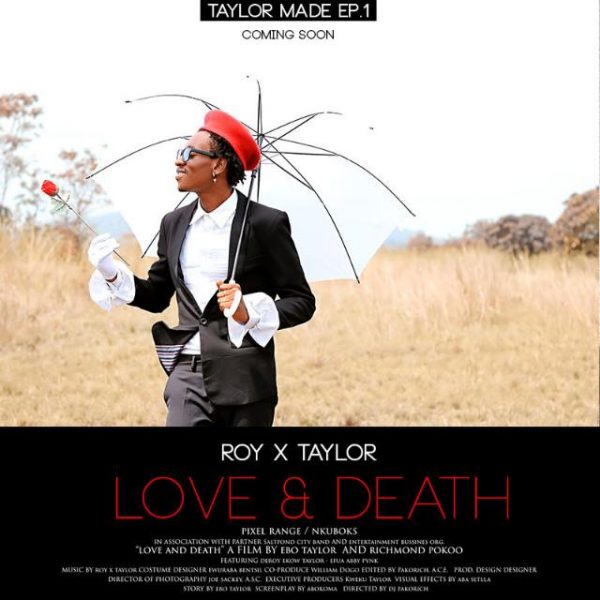 Roy X Taylor is set to release his EP, Taylormade, which covers the traditions of Ghana music (Highlife) and a fusion of World Music. Taylormade EP is designed to enhance the rich culture of Ghanaian highlife which has been lately underestimated. It reels in a brass section, keys , percussions, bass and guitars in an awesome arrangement under the musical direction of legendary Ebo Taylor, the Saltpond city (band) Roy X Taylor & his music review board . The Taylormade EP is dedicated to the legendary Ebo Taylor for his great impact on Highlife and Afrobeat and also showing Roy's gratitude and honor for being a son of the legend. This is his gift for Ghana and the world.
Check Out : Kwame Nkansah – Pepeepe (Feat. Clemento Suarez) (Prod. by Abochi)
Speaking to United-Mfantseman Executives, he made it known to the board that his Ep will change the narrative about hi-life music being dead forever, He said the  introduction song dubbed Love & Death is just a tip of the iceberg and we should be looking forward for great collaborations and powerful songs he ended.
Listen to love and death on Boomplay music now
https://www.boomplaymusic.com/share/music/59602597?srModel=COPYLINK&srList=ANDROID