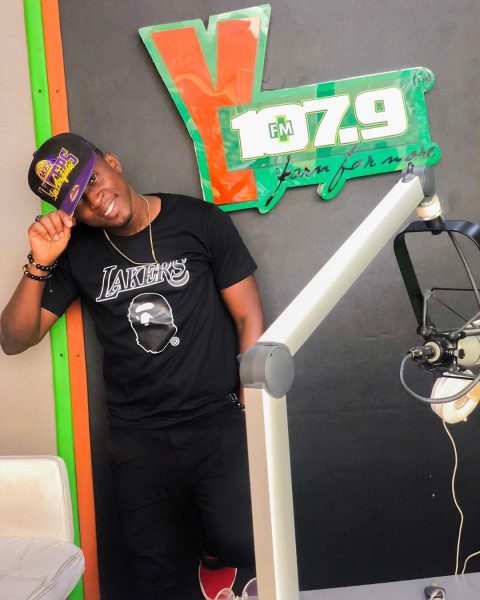 Evergreen radio and TV sensation, Joshua Kormla Senuvie, better known as Brown Berry takes over as the new host of "Ryse and Shyne" on Y107.9 FM. Commencing his host duties for the Accra-based radio station since 2015, the prolific presenter has fostered a new-found excitement for radio with diverse content and energetic sounds to light up the day.
Speaking on being the new host of Ghana's number one urban breakfast show, Brown Berry said: "The importance of setting the right tone for the day cannot be over emphasized, we get on air in the morning with the aim of elevating your day with great music, lots of exciting information and entertainment in the most refreshing way possible". He again added, "Fans should expect a lot of new ideas tailored to make not just their day but also push them in the right direction in making sure they achieve their individual goals".
Check Out : Okomfour Kwaadee – Hmm (Obrafour & Guru Diss)
To make things more immersive, there's a CSR bit dubbed, "What Can You Do" and it involves the young presenter giving back to his many listeners. Arguably, Brown Berry is in a different element, placing consistency as his utmost priority, while charming listeners with loads of reliable information, education and entertainment on the go.
Off radio, Brown Berry acknowledges the need to give back to society and has demonstrated that through vessels such as; Ghana Youth Walk, Travel Club, Tertiary and High school programs over the years. Brown Berry has also worked for and with countless young Ghanaians. He does not only entertain, but also fuses entertainment with a high dose of educational information.
As a young broadcast pioneer who turned his love for radio into an opportunity, he constantly fills the youth with the belief and confidence that they too can achieve whatever they put their minds to.
For a super radio experience tune in to Y107.9 FM every Monday to Friday from 6am to 9am and your day will never be the same.
Follow BROWN BERRY on all social media networks for news on upcoming releases and more:
TWITTER: @iambrownberry
INSTAGRAM: iambrownberry
FACEBOOK: Brown Berry on Yfm