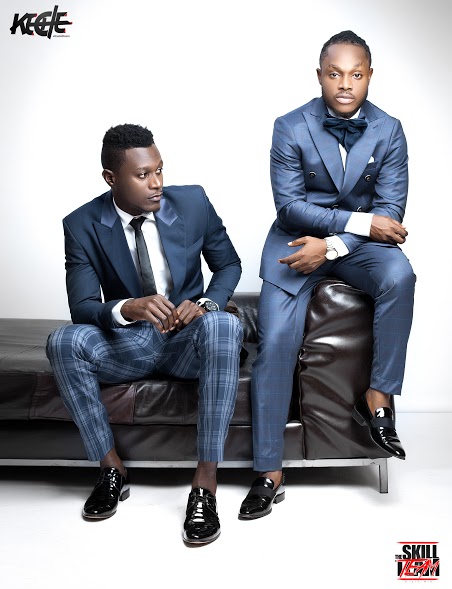 In recent times, the fight for dominance of Ghanaian made music has taken shape and gaining prominence as industry players add on their voice, it comes as no surprise to hear very respected and revered names in the industry hold contrary opinions as they make comments that's obvious they are not in support of the fight against influx of foreign music on our airwaves – opinions they say are like noses.
Keche stated, "VVIP is a legendry group from who we draw a lot of inspiration and we respect them a lot" in an interview on Hitz fm with Dr. Pounds. The duo moved on to register their displeasure at some deductive comments coming from industry players they feel should have known better but are rather weakening the fight with their utterances.
The duo remarked, we recounted, "Hammer of the last two who over the years produced very good beats and gave Ghana a lot of big artist whom we still celebrate, yet he could come on TV somewhere in the capital to say the music industry lacks content and should not be crying for 80% play on airwaves? Does this mean he believes not in his own work and the artists he himself have worked with all these years. We were even more sad when we heard someone from a group we consider a legendry group from whom we draw a lot of inspiration saying same – Prodigal also saying we don't have content came as a shock, do we want this industry to grow? We need to be united and fight this course together or else the law makers will see no seriousness to enact laws to aid our ailing industry. See you can even play only Ghanaian songs from start to end during your show" the duo added.
Keche the Tema based duo have been on the hibernation mood for a while but said they are back to treat fans to more of their good music. They duo is out with a single titled Next level, do take a listen and draw from it some cool inspiration if you dream of a next level.